Central Axis
Take a look at the axial design of this house, and peek into the front and back yards.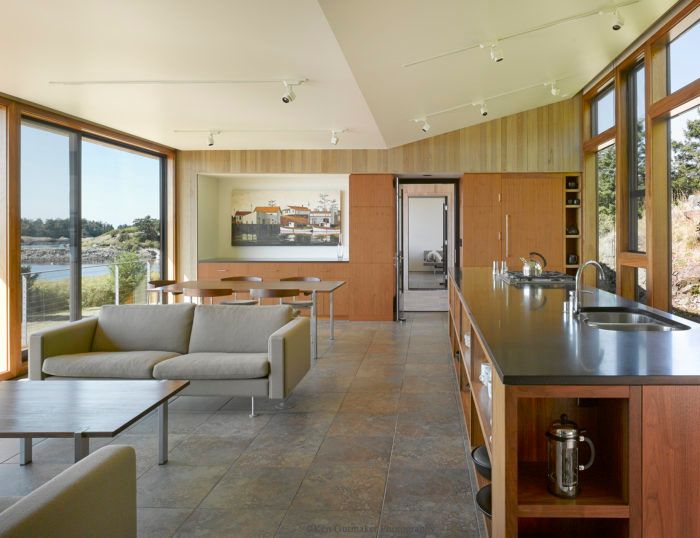 It's rare that one gets a vantage point that shows a "complete" home. This photo benefits from the axial design and shows the main space in the house and the front and back yards.
This house is part of the Taunton book, the new small house — which I photographed last summer along with Susan Teare, another "Through the Lens" photographer.
Architect- Allan Farkas – http://eggfarkarch.com
Photo- http://www.kengutmaker.com