Vertical Kitchen
What does it take to put a "roomy" kitchen in a very tight area?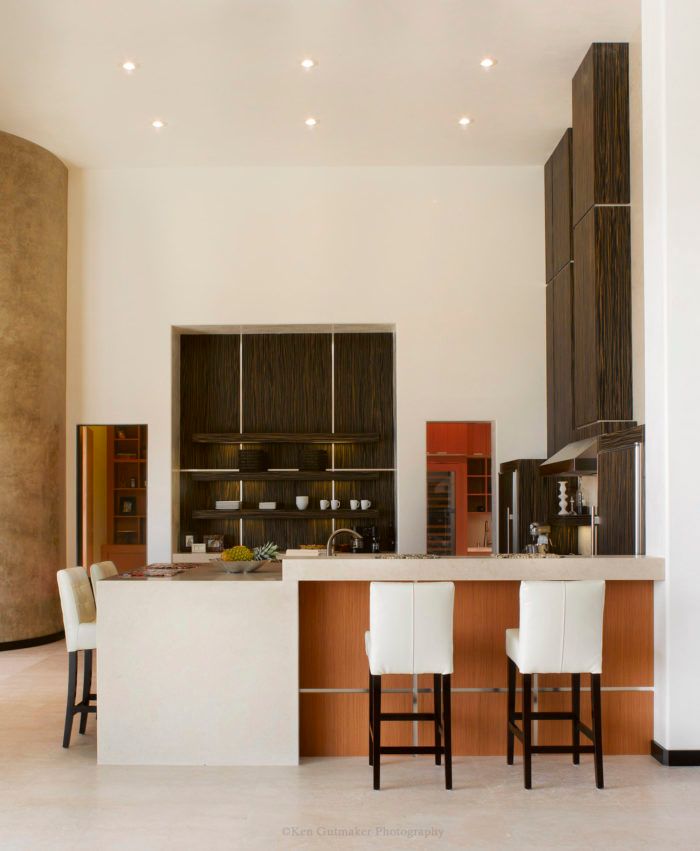 Although this Vegas kitchen has a small "footprint," it feels spacious and welcoming. Located off of the living area, with a bar for casual seating, the open plan and height of the ceilings and cabinetry make this kitchen dynamic and flexible.
Using dark wood for the cabinets and appliances in contrast to the rest of the space completes the picture.
Photo – http://www.kengutmaker.com