A Few of My Favorite Things: Five Gift Ideas Under $30
These gift ideas are some of the best additions to my belt that I have found over the past few years.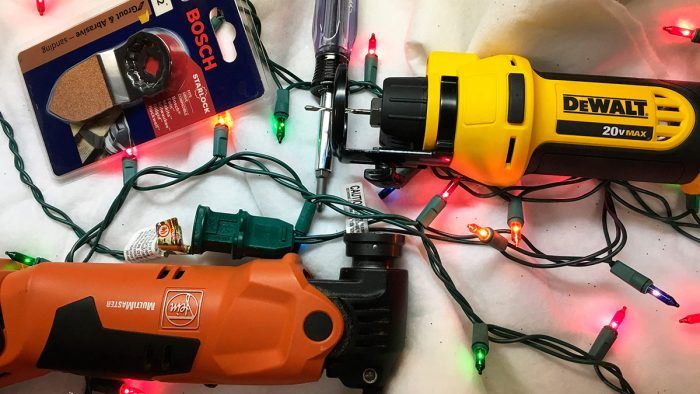 With the holidays fast approaching, are your loved ones saying, "I need ideas for you"?  Well, here is a peek into my tool belt, along with a list of five gift ideas — all under $30 — that your tool belt will thank you for.  These are some of the best additions to my belt that I have found over the past few years.
(Click each picture below to take you to its Amazon.com page.)
STARRETT 505P-7 MITER SAW PROTRACTOR:  $24.50 (Amazon.com)
This has been an invaluable little tool for me and stays in my tool belt most of the time. It will help you find any angle for trim, flooring, etc.  The best part is it will divide the angle in half and tell you exactly what miter angle to cut, no figuring required.
OCCIDENTAL LEATHER 2003 OXY TOOL SHIELD:  $10.65 (Amazon.com)
These are great for adding extra dedicated slots in your tool belt. They are designed with a clip so you can hook them anywhere. I have two, one for my Starrett Protractor and one for Collins Clamp Pliers, pencils, markers, etc.
BOSCH 35-FT. LASER MEASURE GLM 10:  $29.88 (Amazon.com)
(GLM 30 Shown)
This little laser measuring device is an amazing addition. It's perfect for measuring all kinds of things. Measuring for crown molding by yourself is super easy. No more having someone else up on a ladder at the other end of the wall. It's also great for measuring stud lengths when individually stick-building walls with varying heights. The possibilities are endless.
COLLINS PLIERS AND 4 MITER CLAMP SET:  $27.49 (Amazon.com)
Here's a great starter pack for trim carpenters looking to make better miters. These little clamps give an amazing finish to any mitered corner, with minimal impression spots. After using these once, you'll never want to miter corners without them.
Add on a 12-pack of clamps for $30.99 (Amazon.com)
ESTWING 12 OZ. DOUBLE – FACE SOFT HAMMER: $22.21 (Amazon.com)
This mallet has changed my life as a trim carpenter. It is my "go to" hammer these days — great for persuading delicate trim in place with the red (rubber) side or really setting some things in place with the yellow (plastic) side. I now only use a regular trim hammer for setting and driving nails.
Follow me on Instagram @Modern_Oak for more tips and ideas.