Tools & Materials
Drywall — Different Types for Different Rooms
Remember when drywall had grayish paper and you used one type throughout the house?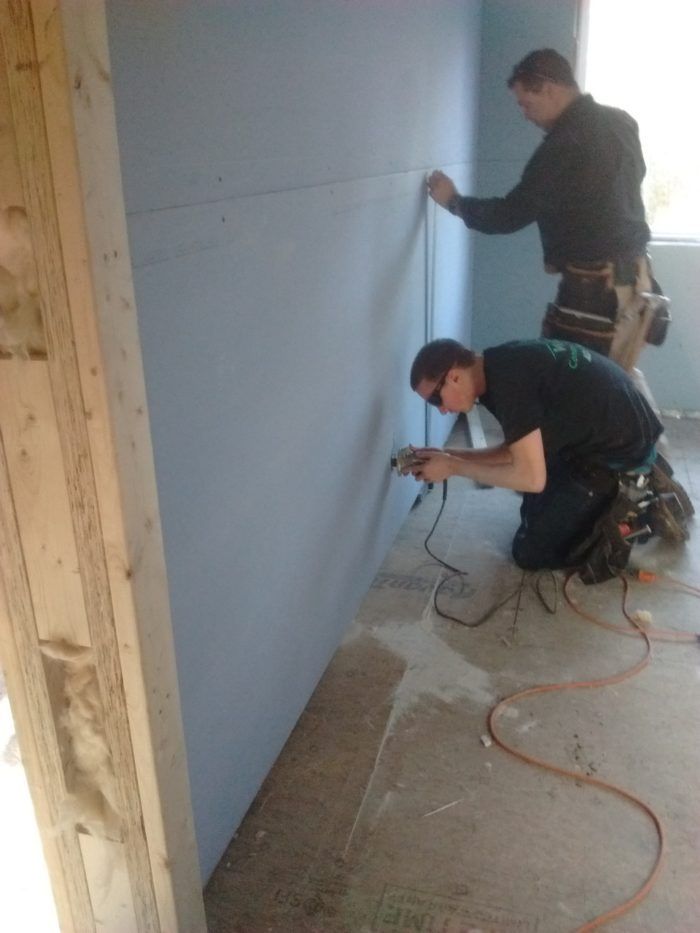 We're using six different types of CertainTeed drywall in the FHB House. Each type is selected for performance to match the needs of each room or area.
The garage ceiling is covered with 5/8-in. type X board to provide fire resistance. Even though the area above the garage will be unfinished space (therefore not requiring 5/8-in. X board), we figured we'd install it now so if someone in the future decides to finish the space they won't have to revisit the garage drywall.
The walls of the garage are boarded with a new drywall — Habito. It is very impact resistant and you can support loads on it without structural backing. So an owner can drive a screw in the middle of a sheet of Habito and hang something that weighs 30 lbs. — no need to hit a stud.
The bathrooms and laundry are boarded with M2Tech Moisture and Mold Resistant drywall.
The walls between the adjoining bedrooms and the bedrooms and hallway are boarded with SilentFX QuickCut drywall to help control sound passing through walls.
The rest of the walls and ceilings on the first and second floors are boarded with AirRenew Essential to help absorb and sequester any formaldehyde that outgasses from products used in the house or brought into the house.
Wet locations in the bathrooms that will receive tile are boarded with DiamondBack GlasRoc tile backer.