Design
Using Lazy Susans on Adjustable Shelves for a Pantry Closet
Create easy access for a deep, narrow pantry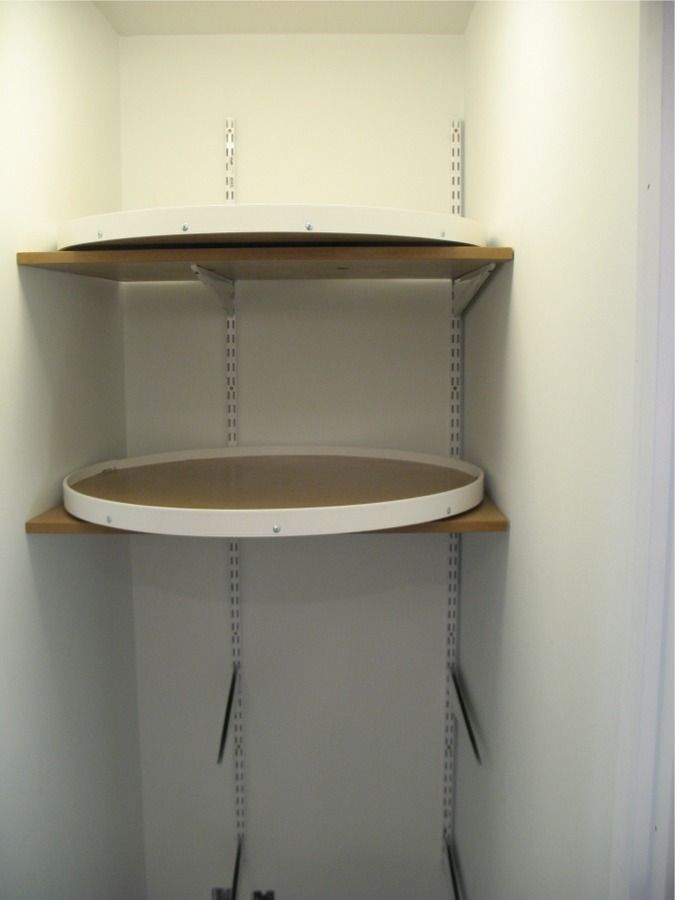 The kitchen pantry closet in the FHB House demonstration house is a great feature for storage. Mike Maines designed the pantry to be about 4 ft. x 4 ft. and I planned to install shelves along one side and the rear to make best use of the space. But we had to sacrifice a foot out of the width of the closet for ducts and other utility runs between the basement and second floor. This meant that the effective usable space was reduced to just under 3 ft. in width — too narrow to install a shelf along the side and still be able to stand inside the closet.
This left us with the option of installing shelves just along the back wall and a portion of the left side wall. But narrow shelves would only be able to hold limited goods and deep shelves would make it hard to access goods in the back.
I considered a few other ideas and settled on making large lazy susan turntables that set on shelves, which are supported on heavy duty standards and brackets.
The advantage of the installing the turntables on the shelves is that if anything falls off the back of the turntables they will be caught by the shelf and not fall all the way to the floor.  And by using standards, the shelf height is adjustable.