Man Accidentally Shoots Himself in Heart With Nail Gun
He lives to tell the tale — and it's a great tale.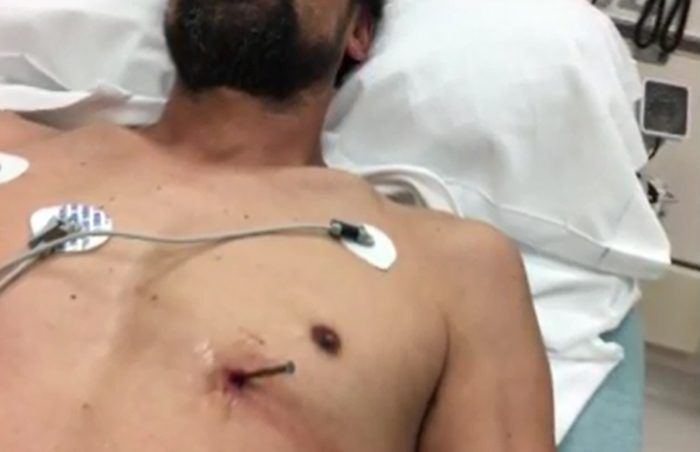 With patent lawsuits, acquisitions, and debates in Washington, lately a lot of the safety attention has been focused solely on tablesaws, but every working pro knows those are hardly the only dangerous item at the jobsite. Recently, a Wisconsin man proved that nail guns shouldn't be taken for granted either. Doug Bergeson dropped his nailer, which then fired a nail into his heart. He looked down, decided he would not get any more work done today, and drove himself to the local hospital. While we hate to spoil the ending—he survives—this post-incident video is an absolute must-watch.