Rebuild a Framing Nailer
Learn how to diagnose and repair a pneumatic nailer.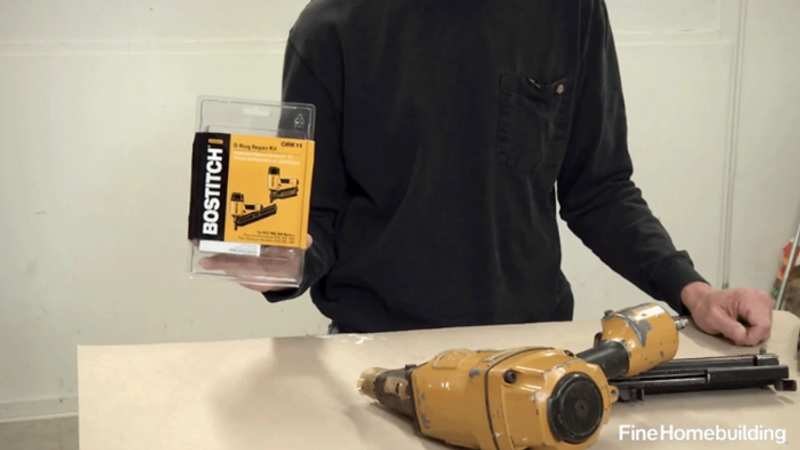 Compared to electric and battery-powered tools, pneumatic nailers are supereasy to repair. In this episode, host Patrick McCombe goes step-by-step through the process of replacing the trigger valve and all the O-rings and seals inside a Bostitch N80 framing nailer. The repair parts are readily available, and the whole process takes about 15 minutes using basic tools.
When a pneumatic nailer breaks, it doesn't make a lot of sense trying to isolate the individual part that is broken. The rebuild kit includes all of the wear parts, so it makes sense just to replace them all. Although in the video Patrick is working on a Bostitch nailer, the internal parts and seals are basically the same for every brand of framing nailer. In addition, the repair process for roofing and finish nailers is nearly the same.
Previous:
Pneumatic Framing Nailers: Why Choose Coil over Stick?
Next:
Wall-Framing Tools I Love: QualCraft Wall Jacks