The Secret to the ZipWall System
Improving the self-adhesive zipper opening.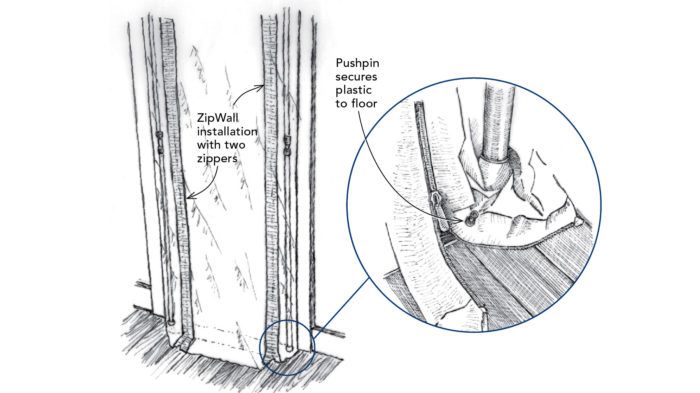 ZipWall dust-containment systems are great, but I think I have improved the self-adhesive zipper opening. I used to open a zipper with one hand, but the friction can cause the pole-mounted plastic "wall" to shift while unzipping. My solution? I like to pin the stationary part of the plastic adjacent to the opening to the floor with a pushpin to ease the opening procedure. It leaves a tiny hole in the floor, which, depending on the application, can be ignored or filled with a touch of furniture wax. I always have my full Mohawk wax set on hand, which can fill any little hole with ease.
Click here to enlarge the illustration.
— Andy Tomlinson, Mystic, Conn.