Stop Tools From Sliding Off of a Metal Roof
Magnets are the key to keeping tools from getting away from you when installing steel roofing panels.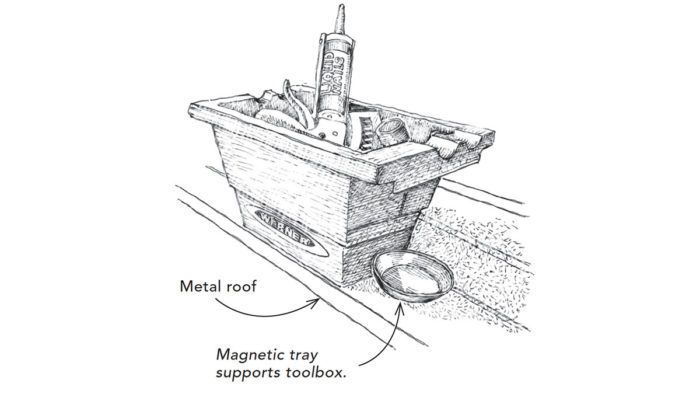 I was recently installing a metal roof and needed access to my tools without completely weighing down my tool belt. Even though much of the roof was 4-in-12 and I could easily walk and leave my toolbox on the roof deck before the metal was on, it became too slick when the metal panels were installed. To keep my toolbox from sliding, I got a magnetic parts holder that mechanics use to keep track of bolts and fasteners. I stuck the useful little tray downslope of the toolbox, which kept it from sliding.
—Curt Lyons, Fort Collins, Colo.
Edited and Illustrated by Charles Miller
From Fine Homebuilding #280