Windows and Doors Are Critical to a Tight House
Our air barrier gets us to 1.0 ACH50. Our windows and doors get us Passive House tight.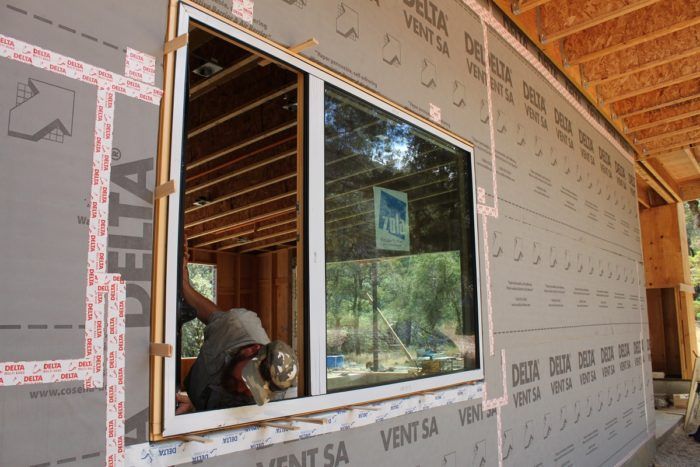 As I mentioned in my post about the blower-door results—0.6 ACH50 by pretty conservative calculations—the windows and doors were key to getting to this level of airtightness. When the homeowners on one of our high-performance builds doesn't have the budget for Passive House–level windows, we often use Sierra Pacific windows. With our air barrier method and these locally manufactured windows, we consistently test at around 1.0 ACH50, but it's the small leaks in the seals of operable windows and doors that keep us from getting to Passive House levels.
Passive House–certified windows and doors are a big budget item in a build, and not every budget can accommodate them. We were determined to hit the 0.6 ACH50 mark and budgeted for Passive House windows and doors; we were willing to economize elsewhere to keep them in the budget. We chose Zola because it produces high-performing Passive House windows and doors at a good price and we've been happy with Zola products on other Passive House projects.  The doors and windows on our house are from the Thermo Clad line and are rated R-7.
More from the California FHB House project