Designing a Sprinkler System for a California Home
Plentiful well water allows for a simple fire-suppression system separate from the domestic water supply.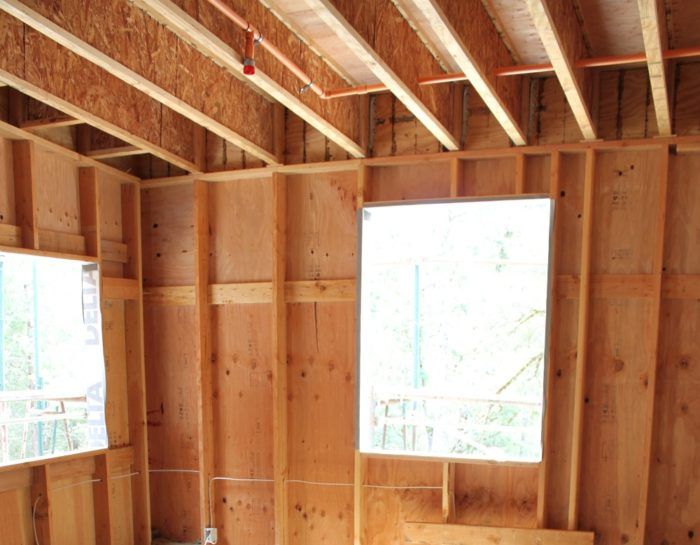 The next major drainage system to our north is the Feather River, where the Camp Fire still burns tonight—the most devastating wildfire in California history. And President Trump blames our state forestry management. I think it has to do with climate change, and that is why we build the most efficient houses we can and avoid materials with a high global-warming potential. Coincidentally, in the new issue of Fine Homebuilding (#280), Glenn Mathewson writes about fire sprinklers.
Residential fire sprinklers exist mainly to protect the occupants if a house is burning. They are not going to save a building from a gobbling wildfire. We have had to install sprinklers in homes for the last seven years, and each system is a unique design. I am pleased with the simple system we have incorporated in the Goodhaus and have not seen one like it before. The evolution of sprinkler systems that Mathewson describes has led to stand-alone systems in which the domestic-water lines branch off of the main water supply downstream of the fire-sprinkler system. These systems consist of a storage tank and booster pump, which would be activated by a pressure switch if a sprinkler bulb were shattered by fire. Sometimes the design requires a fixture to be plumbed to the fire side so that the pump is exercised. Unlike the systems Mathewson writes about, we always have water from a well, and freeze protection is not a major concern.
Our system's design is based on an overlooked section in the code and is separate from the domestic water in a sense. Our well system simply fills the storage tank with a float valve, and the booster pump ramps up the pressure. The pump is required to share a circuit with an appliance so that one would discern if it was deactive, and we have to have signage reminding us to cycle the pump monthly by opening a loop back to the tank for five minutes.
The simplicity is nice, and I do not mind the maintenance. In fact, in addition to the cycling loop, which is necessary for inspection, I will plumb a hose bib and really exercise the pump in the summer months irrigating. We have abundant well water and solar power, so we can operate this way guilt free, and it could protect us from having to use the system for its intended reason. Fingers crossed.
More about fire prevention