Reducing A New Home's Resource Footprint
An organized waste stream and the use of recycled building materials were key to keeping the trash-to-materials ratio low.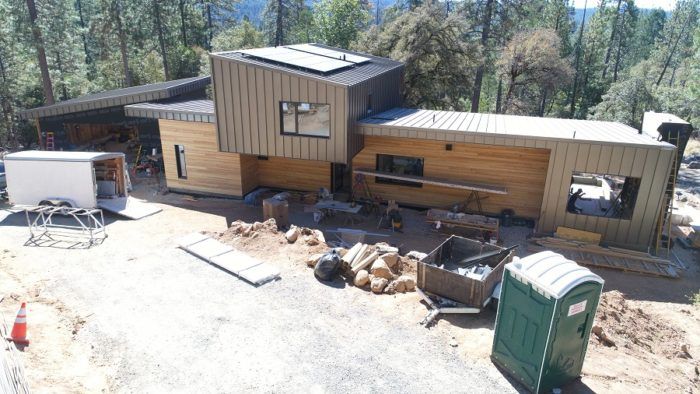 In California, we are required to keep a tally on all of our job-site waste. Dump receipts are supposed to be less than 3.4-lbs/ft2 of your building. This is really hard to enforce. What we do is make it clear and easy for everyone on the job to recycle or dispose of their waste by providing upfront marked containers. As the house nears completion in the picture above, using the small trailer as the collection container for trash lets me see everything headed to the dump and pull out items that should be in the reuse or recycle streams.
In the GoodHaus we incorporated a fair amount of reclaimed engineered wood. Particularly TJI's and PSL's that were salvaged and/or left over from other jobs. It is good to note that a green builder can seek out deals on returned or unused materials that may be stocked in your supplier's bone yard. It takes time to cull through and you must be organized enough to see what you may need, but the discount and feel-good factor makes it worth it.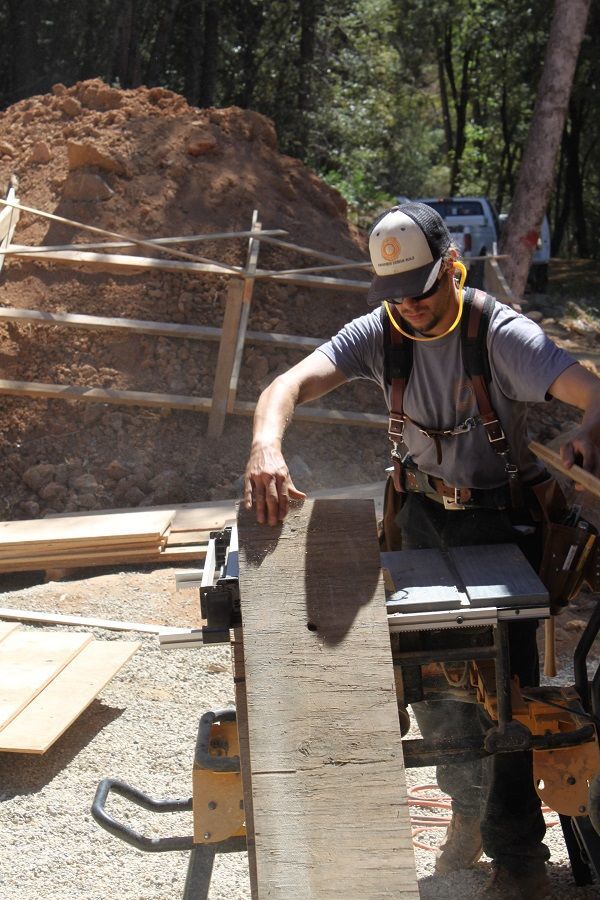 Also, personally I even reuse my work clothes as much as possible and know that I am saving water, power, and soap and it satisfies me to get three days out of a set of clothes. They get dusty in the first minute of work anyway and can be blown off with compressed air or a battery-powered blow. And, no fabric softener for a green builder!
More from the California FHB House: