Get More From Your Router
A veteran trim carpenter shares his secrets for using routers to make perfect mortises, splines, edge profiles, and more.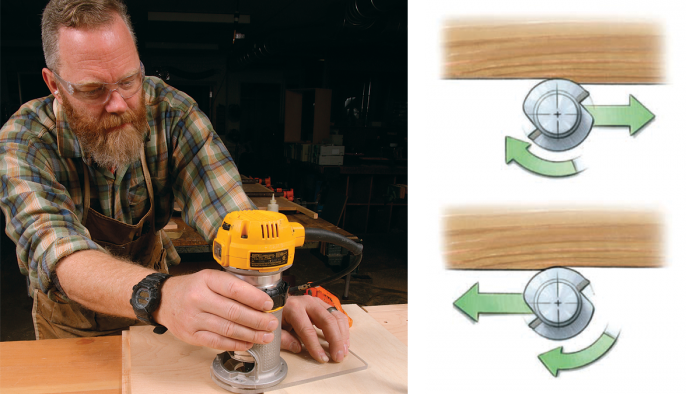 Synopsis: Former finish carpenter Kit Camp describes six types of projects for a handheld router: crisp edge profiles, sturdy splines, hardware mortises, deep mortises, production curves, and accurate casework. He includes tips and techniques for handling the router for each type of project, in addition to five overall tips for getting the most out of your router.
---
I'm a little embarrassed to admit just how many routers I own, from small laminate trimmers to 3-hp monsters. Let's just say it's more than a dozen, and less than two dozen. For someone buying their first router, I would recommend a combination kit with a plunge and a fixed base. These are available with either full-size (11⁄2-hp to 2-hp) or trimrouter size (1-hp to 11⁄4-hp) motors. My favorite full-size combo kit is the DeWalt DW618PK($200), which I have been using since I tested router kits for the magazine a number of years ago. For day-to- day finish-carpentry tasks, I'm quite partial to the trim-router size. My favorite in this category is another DeWalt combo kit, the DWP611PK ($170).
I use routers in three main ways: to add decorative details, for precise tasks like hinge-mortising and joinery, and for creating complex curved shapes.
This article shows just a sample of what you can do with a handheld router. The tasks you can tackle are limited only by your imagination—and your collection of routers, router jigs, and router bits.
Five tips to get you started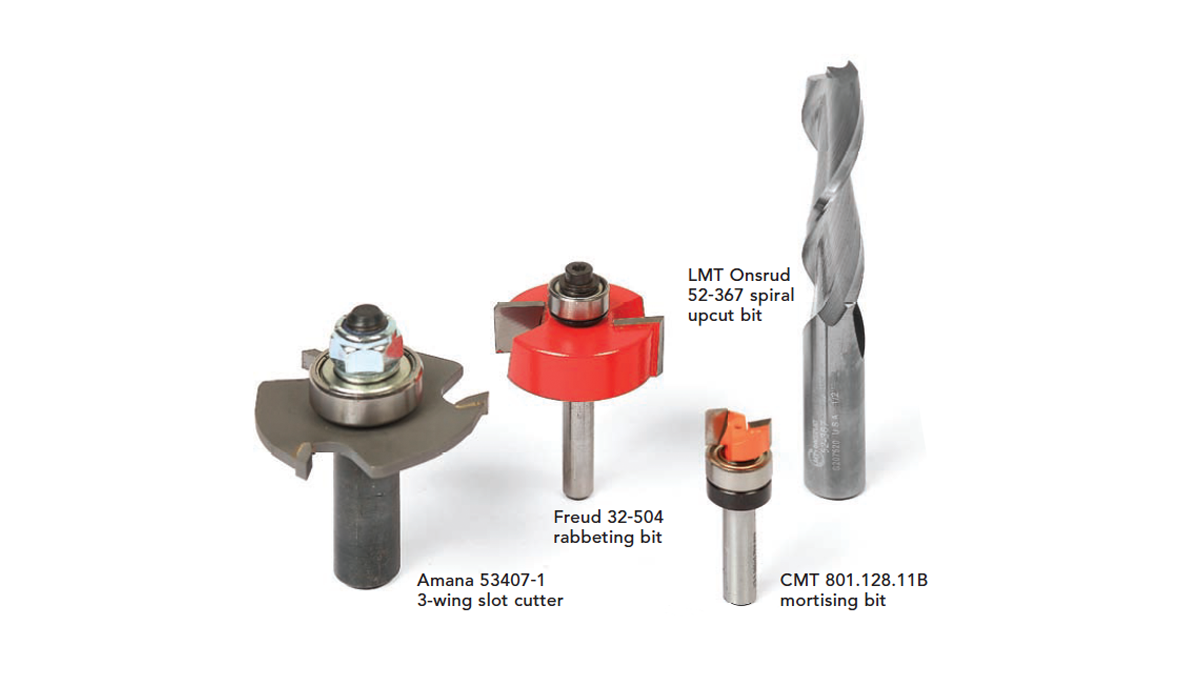 1. Start with good bits.  I use high-quality bits from Amana, Whiteside, Onsrud, and Freud. Their slightly greater cost is offset by significantly better construction and performance. I've seen some cheap hardware-store bits blow apart during use.
From Fine Homebuilding #284
To view the entire article, please click the View PDF button below.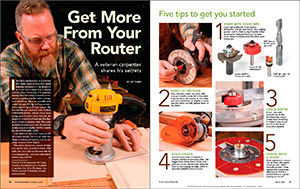 More about routers:
View PDF