A Courtyard Room Creates Privacy on a Narrow Lot
A well-designed courtyard connects the outdoors to the first floor, a big plus in a home with neighbors so close by.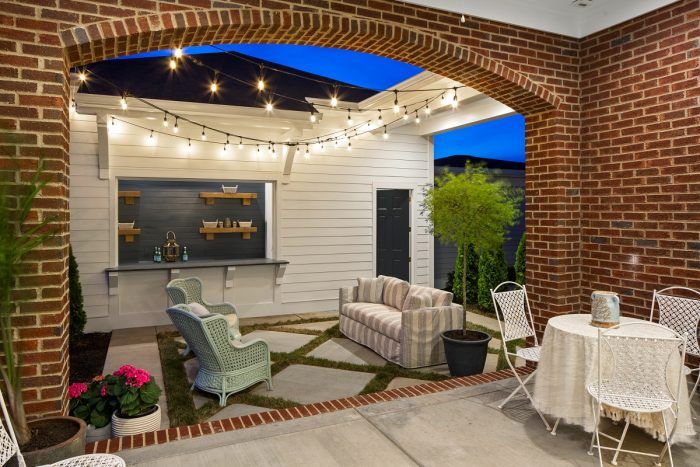 A lot of times people will say to me after seeing video or pictures of Norton Commons, "I could never live there with the houses so close together." Well, my family lived in Norton Commons for years—and we learned it's possible to have more privacy in these small backyards than we ever imagined. It does take a bit of planning, however. We deliberately did not maximize the size of the house on this lot. By keeping the footprint of the house smaller, we created a courtyard between the house and alley-loaded garage in the rear of the lot. This courtyard functions as an outdoor family room and entertainment space.
We framed the garage an extra 6 ft. 6 in. deep to accommodate an enclosed bar on the courtyard side. With a sink, electrical power, a serving counter, and storage, the garage bar and courtyard are ready for entertaining. I like the look of limestone paver patios with trimmed grass growing between the pavers. That, however, was not in the budget. My compromise was a poured-concrete diamond grid pattern within a border, and we laid sod between the concrete pads.