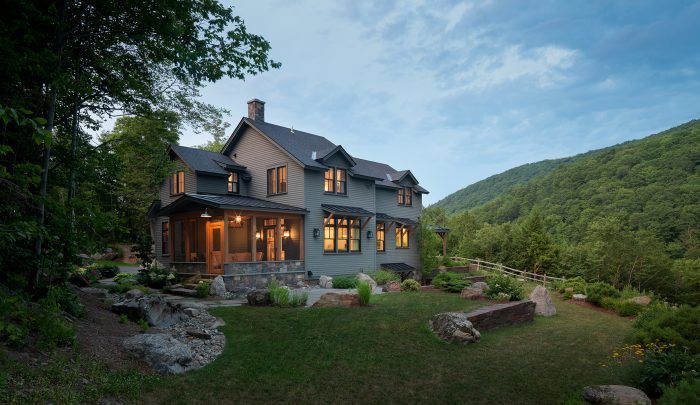 The upper floor of this new home feels open, inviting and peaceful when you walk up the stairs into the common space. The bedrooms face the southeast with views of the mountains. Every bedroom has a high outlook to the landscape. The details, light-colored walls and tasteful storage give a formal feel, but also is accessible.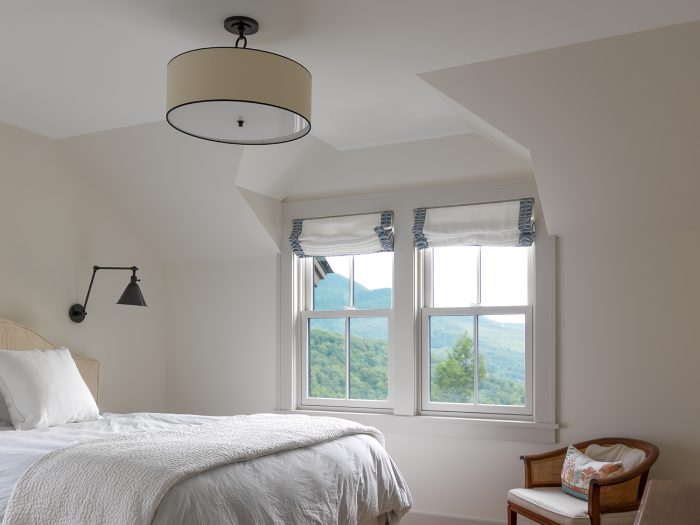 The homeowners requested a window seat with bookshelves and glass doors. Local craftsmen were brought in to create custom-made shelving and details, working with the lower eves and dormers. For images, I had fun creating compositions with the interesting architecture, cozy spaces, diagonal lines and beautifully framed views.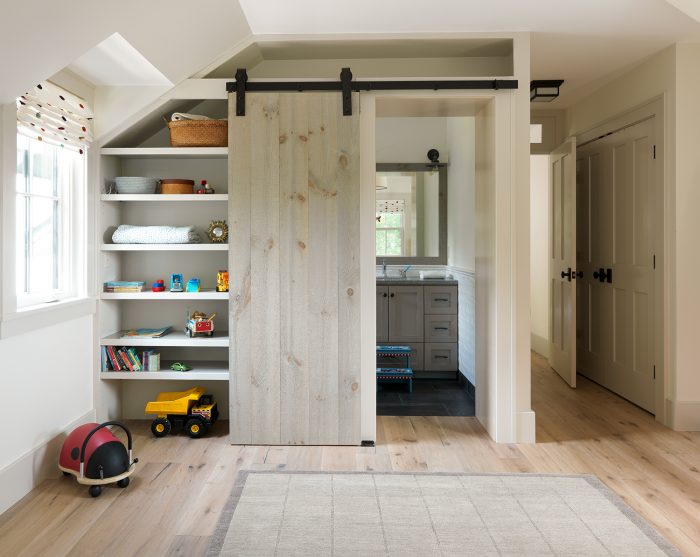 In the kids' room, a sliding barn door to the bathroom was creatively placed alongside an open shelf area for toys and books.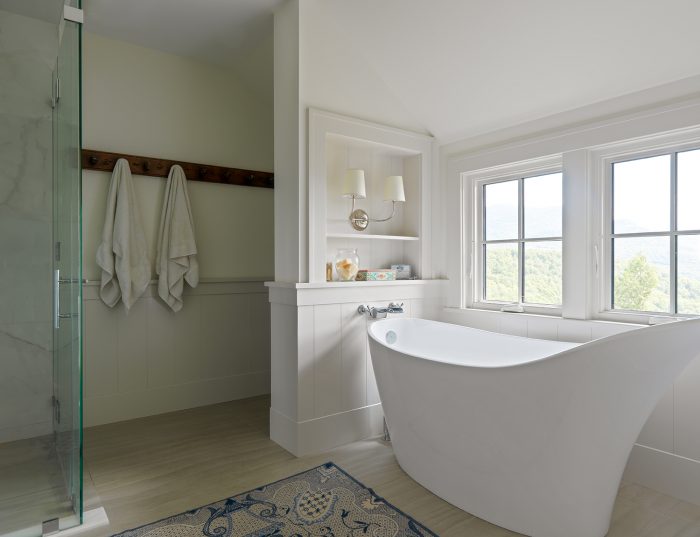 The master bath is full of sunlight most of the day and holds the brightness with the choice of understated and light finishes. The tub placement was tricky to get just right. To be functional, the tub and faucet had to be placed in the tight area with some finesse. The tub is also at just the right height for a relaxing getaway with views out to the mountains and sky. A marble shower stands opposite the tub with a vanity next to it.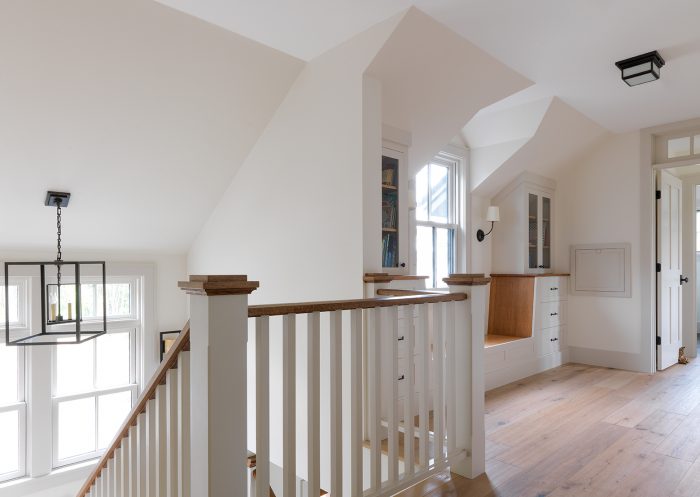 The backside of the house where the second floor rooms overlook, is a beautiful private backyard for kids to play, outdoor dining and perennial beds. The stonewalls and placement of rocks feel like an extension of the house where the outdoor spaces invite you wander and spend time enjoying the outside. Originally the area was a barren hillside drop-off. The landscape design is so well done with thoughtful consideration for the land, views and integration with the architecture. Everyone involved in this project made something beautiful from nothing. I love knowing that a young family lives here and the kids will grow up with the memories of these magical indoor and outdoor spaces.
Patterson and Smith Construction