How-To
Shop Class: How to Install Nail-Fin Windows in 5 Common Wall Types
Builder Jake Bruton demonstrates trusted window-flashing details for walls with the following water-resistive barriers: Zip System sheathing, exterior rigid-foam insulation, housewrap, peel-and-stick membrane, and fluid-applied WRB.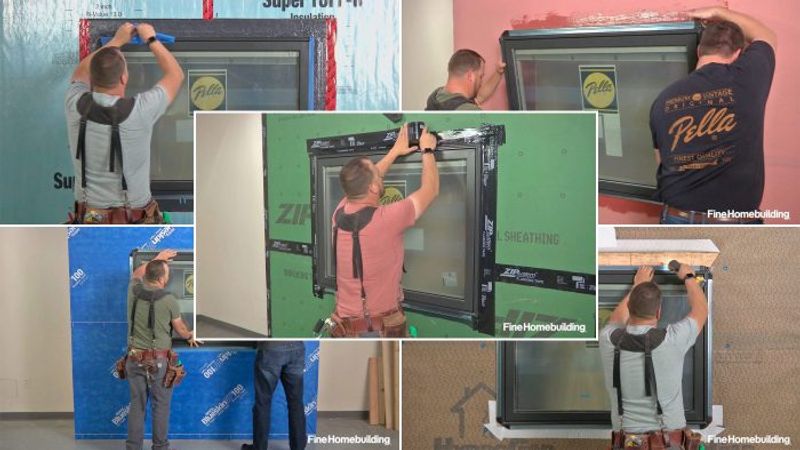 There are many ways to build exterior walls that reliably shed rainwater and stop air infiltration, but they all have two things in common: durable water-resistive barriers (WRBs) and well-executed flashing details. We've invited home builder Jake Bruton into the Fine Homebuilding video studio to show us how to get the window-flashing details right for five of the most common WRBs in this edition of the Shop Class video series.
We've created four episodes for each wall type, covering everything from preparing the window rough opening to the final air-sealing after the window is installed. Choose the video below for the wall system you're using for your project, or watch the entire series to help you choose the WRB and flashing details that best fit your needs.