Practical and Sustainable Prefab Home
Two boxes make up the plan for this modular house: One has the kitchen and common area, while the other includes two bedrooms and two baths.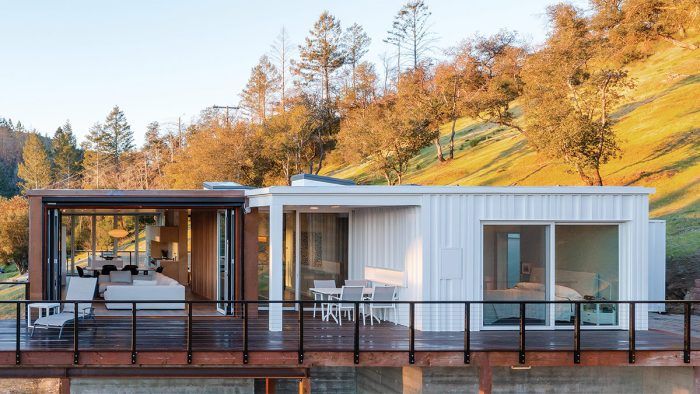 After their home was destroyed by wildfire, an artist couple and their architect were looking for replacement housing. They turned to modular methods and prefabricated design as starting points, and then focused on sustainability and craft.
By economizing on size, making the spaces practical, and opening those spaces up as much as possible, they created a house that seems bigger than its actual size. Conceptually, two boxes make up the plan: one public box, wrapped in a custom-formed copper, for the kitchen/dining/living-room space, and one private box containing two bedrooms and two baths. The two boxes connect to create an entry, a gallery, and a screened porch. Unlike a hallway, this central area allows the house to be connected on all levels by circulation and light.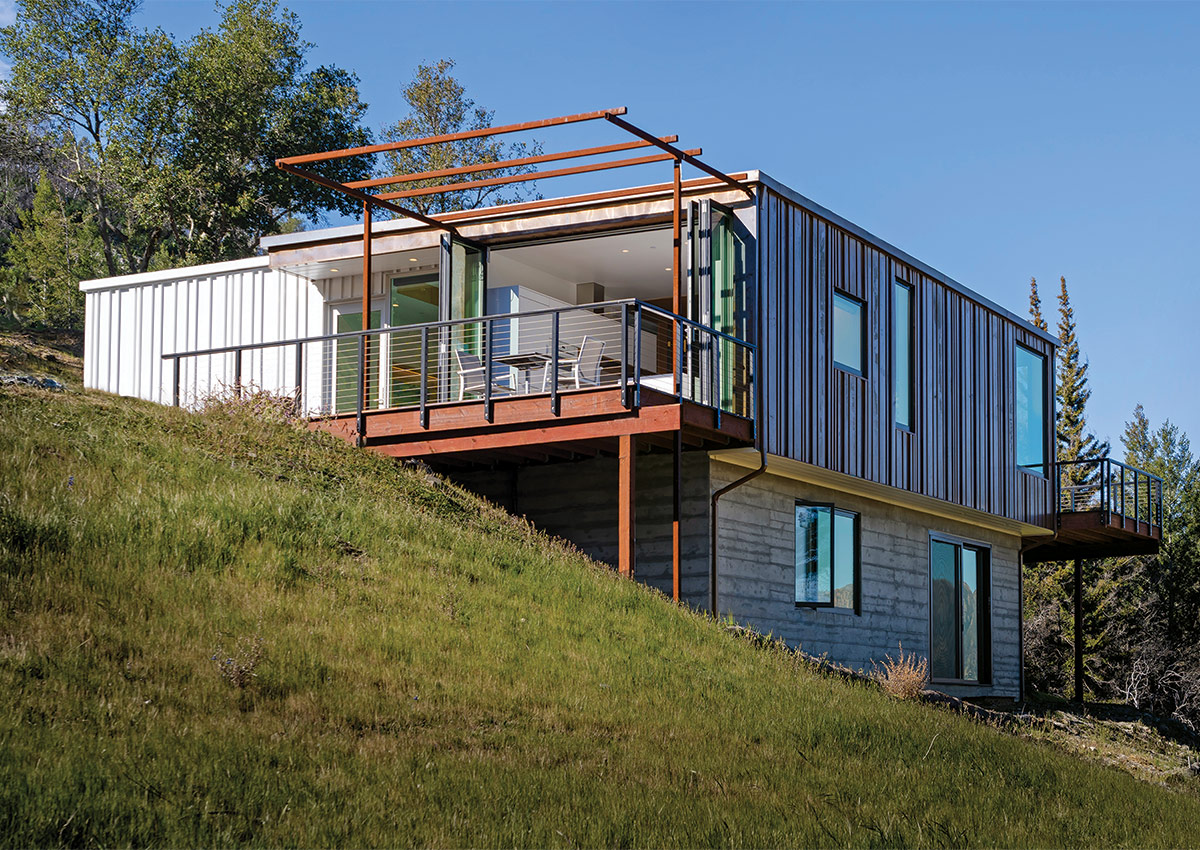 Plain drywall interiors were personalized using fairly simple but dramatic gestures: The drywall is interrupted by birchwood skins and recesses that wrap around the living room and form skylights, a stair, and a screened wall, providing a break from the otherwise mostly all-white palette. The house has a quiet feel without being sterile, allowing the artwork to shine.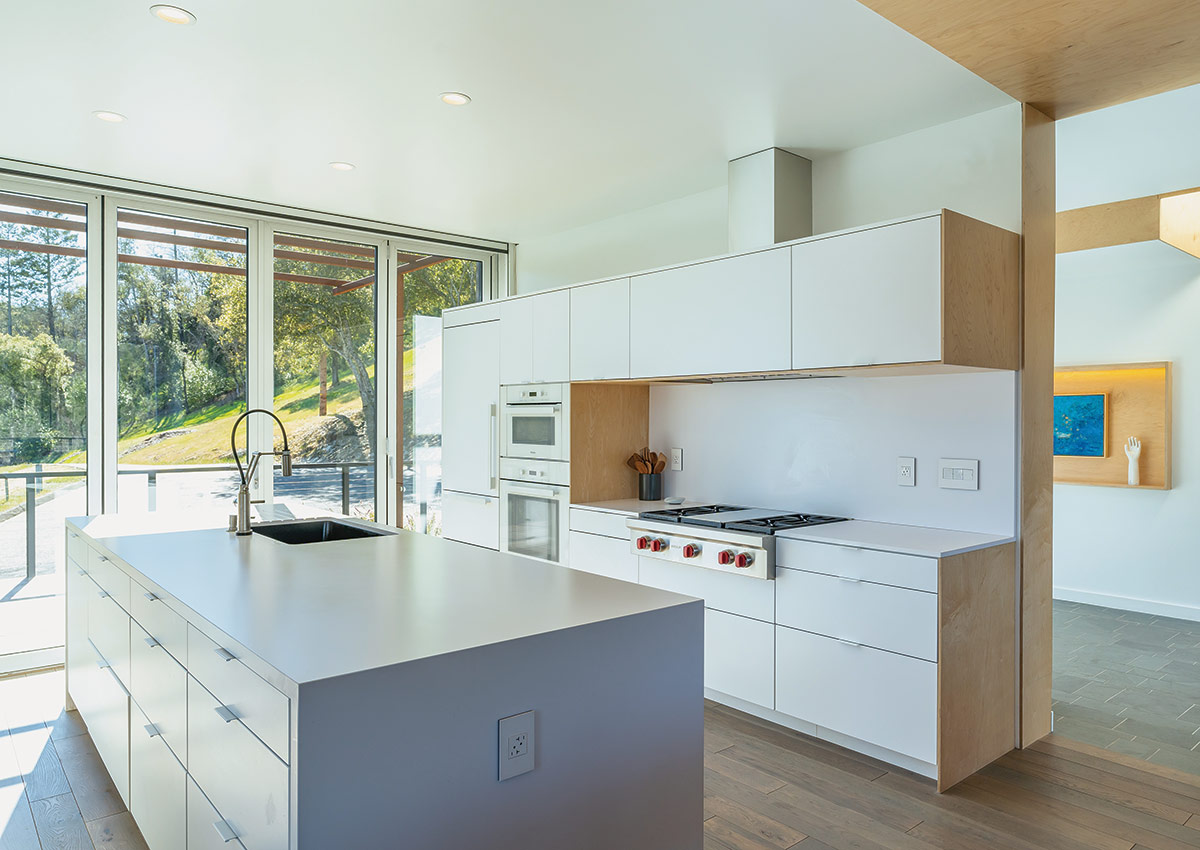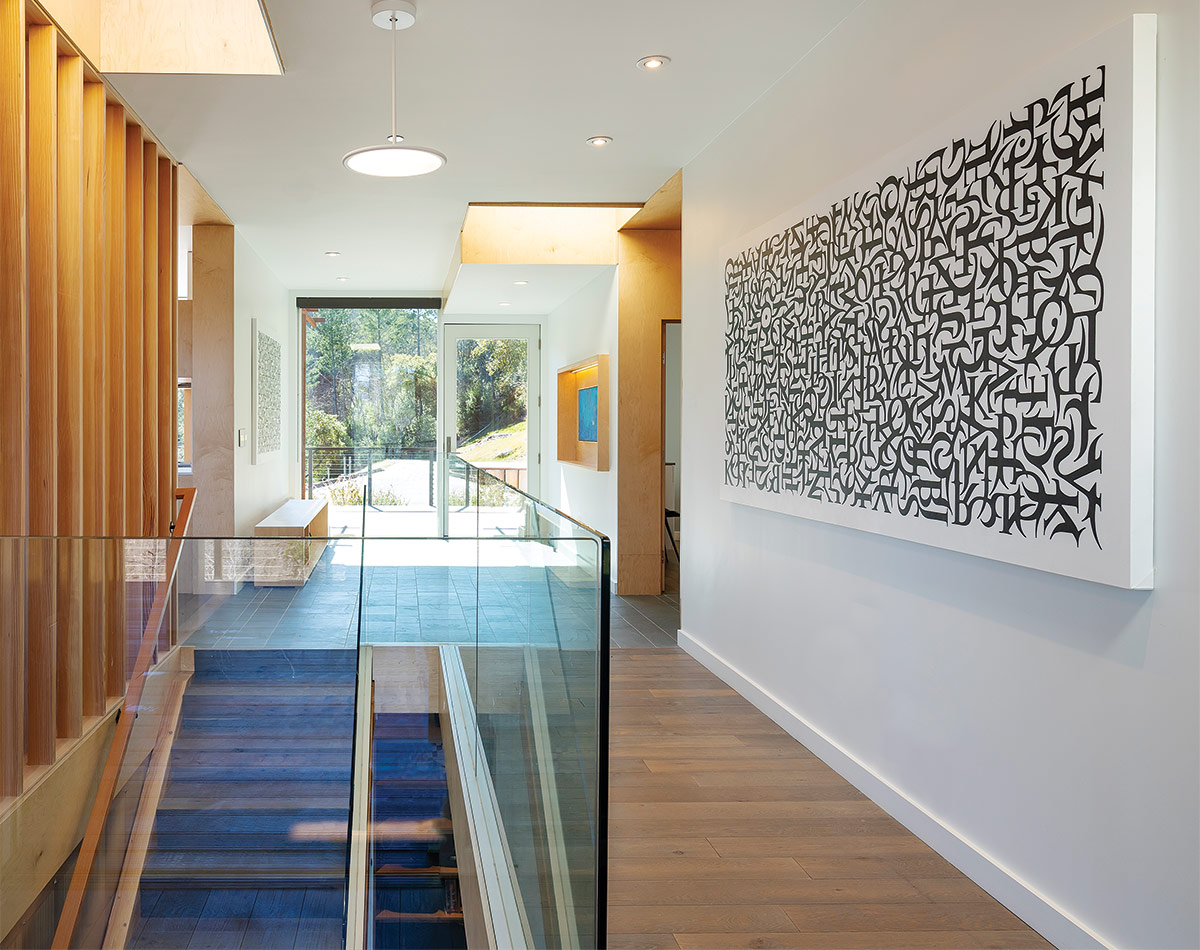 Architect Alchemy, alchemyarch.com
Builder Plant Prefab, plantprefab.com
General contractor Redwood Builders, redwoodbuildersgc.com
Location Santa Rosa, Calif.
Photos Edward Caldwell Photography
---
RELATED STORIES