Protect Corners During Construction
Drywall corner bead keeps cabinets and trim mar-free during construction.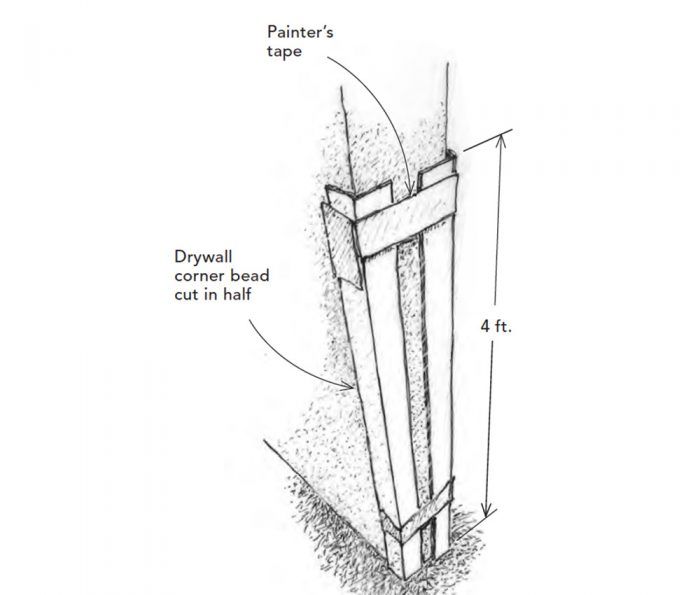 The corners of cabinets and trim take a beating during the construction process, so recently I bought two-dozen strips of CertainTeed No-Coat corner bead, made for drywall corners, to protect the corners of cabinets, casing, and door jambs. I cut the 8-ft. corner strips into two 4-ft. pieces—you can cut multiples at once on a miter saw—and tape them to the vulnerable corner with blue painter's tape. The tape is easy to remove, so the makeshift protectors can be reused on the next project.
—Jarrett Kravitz, Clinton, Conn.
Edited and Illustrated by Charles Miller
From Fine Homebuilding #292
More on job-site protection:
Job-Site Protection – Remodeling experts Doug Horgan and Tom Johnston demonstrate the methods and materials they use to keep every surface in a client's house clean and safe.
Protecting A House During Construction – A scratched door, a chipped tub, or a broken window can sour a project in a heartbeat.
Prepping for Demolition – Before you take the first swing, protect the rest of the house.