Easier Inside Measurements
Use a measuring block to to get accurate dimensions in hard-to-reach corners.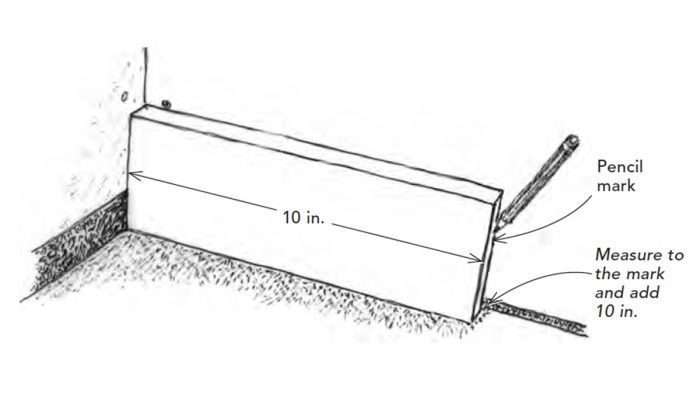 It's tough to accurately read a tape measure when it's curled up inside a corner. I find it especially problematic when measuring from one inside corner to another inside corner. These awkward locations include closet walls, drawer boxes, and the backs of cabinets. To take these measurements more accurately, I make a 10-in. block (any size will work, but 10 in. allows for easy math), set it into one of the two corners, and mark the wall on the opposite end of the block. Measure from the opposite corner to your mark, and add 10 in. to the overall measurement for accurate inside dimensions.
—Aron Jones, Grand Manan, N.B., Canada
Edited and Illustrated by Charles Miller
From Fine Homebuilding #292
More measuring tips:
Measuring a Room by Yourself – Use an electrical outlet as a helper.
Trimming round corners – Intersecting lines provide measuring points for wrapping radiused wall corners.