Podcast 445: Wire Splices, Sauna Details, and Air-Sealing a Room on Piers
Andrew, Ian, and Patrick hear from listeners about zoning and photovoltaic windows, before taking listener questions about push-on wire connectors, insulating a sauna, and warming a cold floor.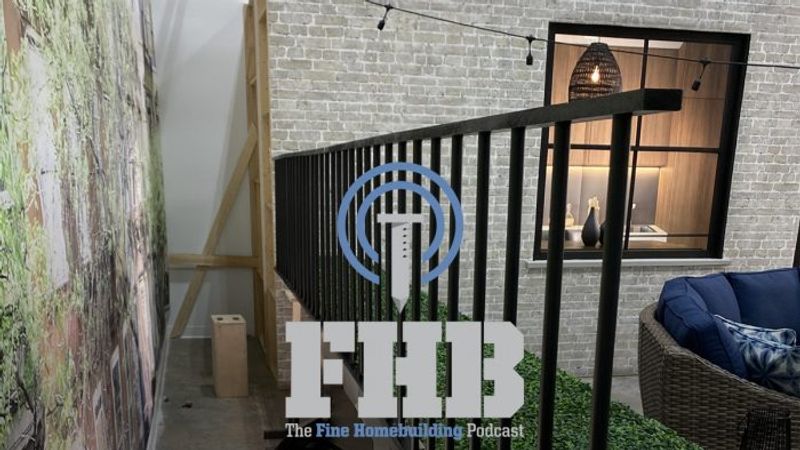 ---
Follow the Fine Homebuilding Podcast on your favorite app. Subscribe now and don't miss an episode:
Help us make better episodes and enter for a chance to win an FHB Podcast T-shirt:
www.finehomebuilding.com/podcastsurvey
Carin liked learning about heat pumps. Dack tells Patrick to try timber-framing. John explains how he heats his shop. Anderson is a fan of spreadsheets. First-time homebuyer Kyle asks about rotproof wall assemblies. Bill wants to know how to install hardwood flooring on a concrete slab. Adam seeks advice on testing his soil. Carson wants a discussion on the future of home building.
---
Editor Updates:
Related Link:
---
Listener Feedback 1:
Jerry from Michigan writes: Hi Pod people, I'm a project manager for a mid-sized construction company and planning for an upcoming addition on a crawlspace in SE Michigan. I'm thinking about ways to build a conditioned crawl a little more efficiently and effectively. I'm taking inspiration from the latest edition of the magazine article for a concrete-free slab, but not concrete free. Radon is a huge problem in our area, and I'm trying to reduce our reliance on CC spray foam. We would normally foam the crawlspace walls and call it a day, so this might not be totally new, but once the footings and foundation are installed, I plan to install EPS foam insulation then 10 mil poly across the floor and up the walls and over the foundation. After that we pour a slab (we don't always do this, but in this case, it was important to the homeowner). We'll install sill sealer over the poly on the foundation and build up from there, that should manage moisture, air, and radon in the crawl. Our concrete guys would normally install 6mil poly under the slab only, so the major breakthrough is carrying it up the walls and out to the exterior. This seems like a much better install for almost no extra work if it is done at the right time, and the building will be much better for it.
I've discovered a few things in researching for this build. First, we typically install 7/16 osb sheathing and Tyvek on 2×6 studs. 1/2″ sheathing on the roof. I've been wanting to use ZIP on a build for a while but could not justify the cost because we don't typically budget for it. I think it would make our carpenter's jobs simpler in getting the addition watertight, and I won't get calls over the weekend that water is leaking through a tarped roof or Tyvek is blowing around in the wind. So, I asked our lumber supplier what the upcharge would be and he said that 7/16 ZIP (alas not including tape) is actually cheaper than our typical 7/16 osb and Tyvek, for now. Thats a no-brainer. On an unrelated note, I was looking into what tape I could seal the poly to the foundation with and checking cost on those. We typically use Protecto Wrap Super Stick or Pella Tape for most of our taping needs (because that's what our suppliers sell and they seem to work well). I read Martin Holliday's backyard tape test article and found Northern Built's cold weather tape test and was delighted to see that Super Stick is punching above its weight, but Siga Wigluv is the gold standard for tricky taping (poly, rough side OSB in freezing weather, I mean come on). Siga Fentrim may be better but I have to turn receipts in and someone might see. I wanted to compare pricing Super Stick, Pella Tape, and Wigluv. Protecto Wrap Super Stick is $0.43 per foot, Pella tape comes in at $0.39 per foot, and Wigluv is $0.40 per foot. Not the premium price I was expecting. As someone who is trying to build better but working with upper middle class midwestern budgets, I will be buying some new tape to give it a try. I wanted to share my news from the field, and hope others might find it helpful. Love the podcast, thanks for what you do!
PS: I thought I should give you specifics on the zip vs osb price. 7/16 weyerhauser osb today is $42.80, 7/16 zip is $43.89 per sheet. Our lumber supplier expects zip to jump in price soon.
Related links:
---
Listener Feedback 2:
Neil in Colorado writes: In episode 439, Ian was talking about zoning where he lives/built—effectively creating 20Ac minimum lot sizes. One of the not-always-so-obvious effects of this is artificial scarcity (per Wikipedia): "Artificial scarcity is scarcity of items despite the technology for production or the sufficient capacity for sharing. The most common causes are monopoly pricing structures, such as those enabled by laws that restrict competition or by high fixed costs in a particular marketplace."
This kind of zoning requirement places artificial limits on the available, buildable land, effectively driving up prices. All the lovely green space, usually touted as 'quality of life' plays, also takes buildable land out inventory in many cases and with the same effect.
All the best to y'all ….
---
Listener Feedback 3:
Andrew K. in sunny muddy Michigan writes: Hey Patrick, Happy Saturday.
While I was boiling maple syrup, my brother shared this interesting video with me from Michigan State University about their recent developments around solar.
It seems as if they were able to incorporate translucent solar technology into both new window assemblies and are working on retrofits for existing windows. Of course, in my mind I immediately jump to "holy crap I would not want to wire all of that" but it does provide an interesting alternative to the traditional solar farms/ panels.
Thought I would share, keep up the awesome work.
Related links:
---
Listener Feedback 4:
Brad writes: One last idea for installing upper cabinets on metal studs. Most commercial Millworkers will glue and screw French cleats to the drywall and studs. Also, if you're going out to the workshop to "get away" and watch a ball game I put on an audio loop of workshop noises on the loud speakers and listen to the game with ear phones.
---
Question 1: Any opinions on using the Wago connector on a variety of fixtures in my house?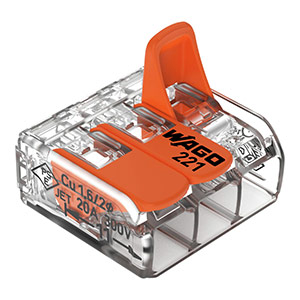 Rick in Guelph, Ontario writes: I actually ran across these connectors planning a temporary fix on electric fans for my Land Rover, but I have some outlets in the house to renew and I think these are going to be just the ticket. Have you looked at these or have they come up in any of your pro talk sessions?
I recently watched #411 with David Shapiro, Enjoyed the common sense. They seem solid and aren't the old 'push-in' items like the back of an outlet. I plan to use them on a variety of fixtures, even some old lamps etc. I'm no pro but I did re-wire my own house in the late '80s, from 30-amp knob and tube up to 200 amp. (With the blessing of a helpful hydro inspector) I was ok with the Marettes / twist nuts, but these seem compact and simple. (I am sticking with the Wago brand from Germany, as I have seen not so great reviews on other versions from… let's say… a longer way away…) Any opinions?
Related links:
---
Question 2: Should in include foam insulation in my sauna platform deck?
Ken from Rindge, NH writes: Hi Patrick et al, I have a sauna kit arriving at my NH house in a few weeks and it is time to build the platform on which it will sit. I am thinking of using the TuffBlocks, with 2×10 PT joists, and then some 1 X 6 PT decking on top. But given that we will be using the sauna in the winter too, do you think I should sandwich some foam insulation on that deck? If so, how? There is no insulation in the floor of the sauna kit that I can tell and if there is, it is minimal. The sauna is 7'x7' and I think I'll make the platform 9 x 12 to leave room for a bench to sit and put on shoes. Thanks for your advice on this.
Related links:
---
Question 3: How can I fix my cold floor on piers?

mgensler from GBA writes: Hi, I'm looking for advice to fix my cold floor on piers. We're in zone 4a. Current assembly is: carpet, pad, 3/4″ plywood, 9- 1/2″ TJI 16″ OC, fiberglass batt, 5/16″ fiber cement Hardie Panel. This space is the master bedroom which was an addition from 2004. We've disconnected the HVAC pipes which are run in two joist bays and located a mini-split into the closet. All of the HVAC is now in the conditioned space. Blower door shows leaks along the plywood seams in the floor and around the room perimeter at the floor. Plan to tape plywood seams with Tescon Vana and caulk perimeter with Contega HF when the carpet is replaced.
Looking for advice on how to best air seal/insulate the floor. The addition is on a slope and is approximately 6′ to 14′ off the ground. Floor space is approximate 17′ x 17′.
Related links:
---
Question 4: How does one know if their ducts are leaky enough to not consider a variable flow unit?

Corey writes: During the discussion, a brief section was spent on retrofitting with ducted variable flow unit but be cautious if one has bad ducting. I understand some bad ducting is obvious if there is significant leakage and the constant flow may not work well with leaky ducts. But how bad does it have to be? How does one know if their ducts are leaky enough to not consider a variable flow unit? There was mention of flex ducts installed poorly, but does this mean if flex duct is present, then variable flow units should not be considered at all?
I'm always weary asking HVAC people because they may tell you what you want to hear to make a sale. Do you have any thoughts?
Separate question: On variable flow units: thinking through a basement finishing project, would it be better to install a new VRF unit and hide the rigid ducts in soffits or install multiple units/ceiling cassettes for different "zones?"
Thanks FHB. You all are awesome and I always recommend your podcast to others.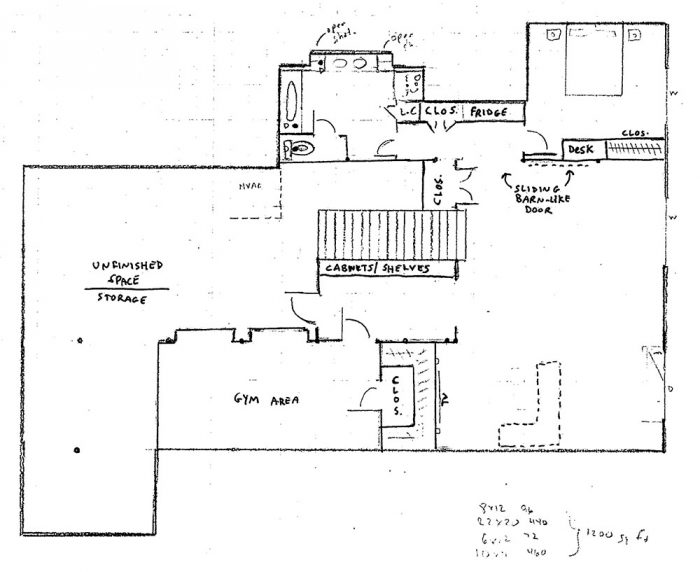 Related links:
---
END NOTES:
Pro Talk Live — Thursday, April 21st in Portland, Ore.
Redd East Event Space 831 Southeast Salmon Street Portland, OR
---
Check out our latest Project Guide: Siding & Exterior Trim!

Check out our FHB Houses: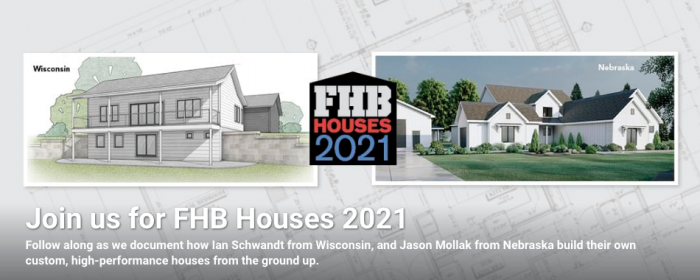 Visit the Taunton Store  •  Magazine Index  •  Online Archive   •  Our First Issues   •  All Access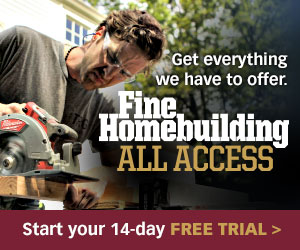 ---
Help us make better episodes and enter for a chance to win an FHB Podcast T-shirt: www.finehomebuilding.com/podcastsurvey
---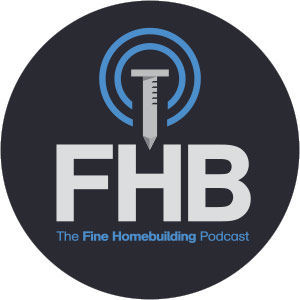 If you have any questions you would like us to dig into for a future show, shoot an email our way:

[email protected]

.
If we use your question we'll send you a FHB Podcast sticker!
---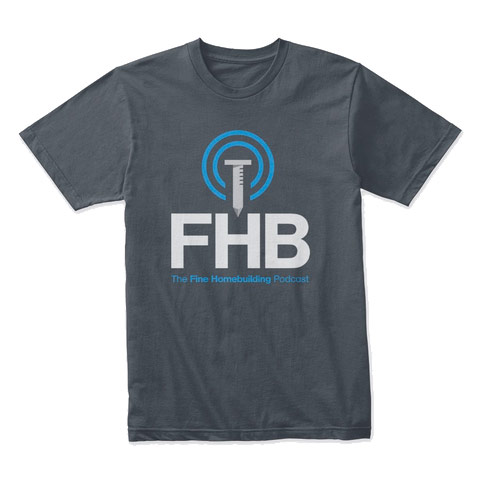 FHB Podcast T-shirts!
Represent your favorite podcast! Available in several styles and colors. Made from 100% cotton. Find the Podcast t-shirt and more cool products in the Fine Homebuilding Store.

---
This episode of the Fine Homebuilding podcast is brought to you by JOBBER.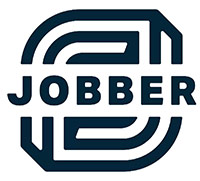 If you run a home service business like – painting, contracting, lawn care or cleaning, your to-do list is endless. From hiring staff to mountains of paperwork, not to mention, doing the actual work that pays the bills! Jobber is a mobile and online app that helps you organize your business and look professional. With Jobber, you can quote jobs, schedule your crew, invoice and get paid all in one place. Try it free today at JOBBER.com.
---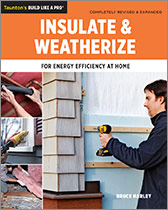 Fine Homebuilding podcast listeners can now get 20% off anything in the Taunton store, including Insulate & Weatherize.
Use the discount code FHBPODCAST to take advantage of this special offer.
---
We hope you will take advantage of a great offer for our podcast listeners: A special 20% off the discounted rate to subscribe to the Fine Homebuilding print magazine. That link goes to finehomebuilding.com/podoffer.
The show is driven by our listeners, so please subscribe and rate us on iTunes or Google Play, and if you have any questions you would like us to dig into for a future show, shoot an email our way: [email protected]. Also, be sure to follow Fine Homebuilding on Instagram, and "like" us on Facebook. Note that you can watch the show above, or on YouTube at the Fine Homebuilding YouTube Channel.
The Fine Homebuilding Podcast embodies Fine Homebuilding magazine's commitment to the preservation of craftsmanship and the advancement of home performance in residential construction. The show is an informal but vigorous conversation about the techniques and principles that allow listeners to master their design and building challenges.
Other related links