How-To
How to Splice Wires
A step-by-step lesson on joining wires together in an electrical box.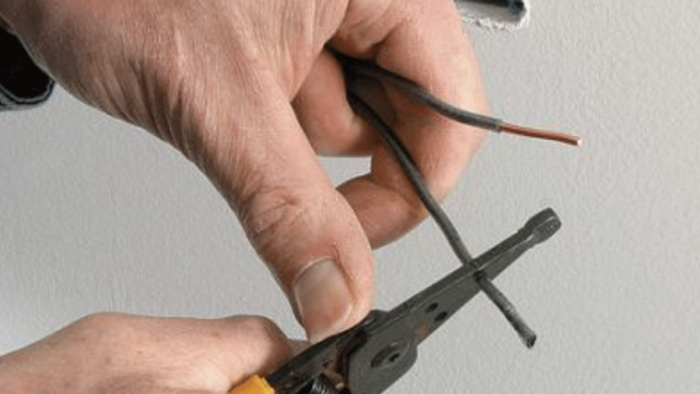 You might think that joining wires together in an electrical box is simple, but people get it wrong far too often. I'm not even talking about figuring out which wires attach to each other; I'm just talking about making the connections. One of the most common errors is when the bare ends of the wires don't make full contact. This often happens when more than two wires are joined, although it also occurs when joining the smaller, stranded wire of a light fixture to the larger-gauge main wiring. What usually happens is that one wire slides down onto the insulation of the other wires rather than their bare ends. This can prevent a plug or light from working. It can also cause arcing, which in turn can start a fire. To avoid this, you have to hold the wires firmly while twisting them together and then watch to be sure the wires are making good contact. If you notice a wire that's not making contact, it's best to snip all the twisted ends off, strip the insulation, and start fresh. Retwisting wires can break them, causing a broken circuit or arcing.
Wire nuts come in a variety of sizes to join different numbers and gauges of wire. Using the wrong size can make a loose connection or leave bare wire exposed outside the wire nut. Also, don't reuse a wire nut. The spring inside the nut stretches in use, and used nuts don't make as good a connection as new ones.
Before using a wire nut, take a look inside it. Debris can accumulate in the opening. A bunch of wood chips packed into the nut with the wires will interfere with the connection. If the electrical box is in a damp environment, put a dab of dielectric compound on the wires before twisting on the nut. This will reduce the likelihood of corrosion, which can also interfere with the connection.
Know your wire nuts
There's a range of wire-nut sizes to fit the range of wire gauges and the number of conductors that might need to be spliced. Using too small or too large a wire nut can result in a poor connection or one where the bare wire is not enclosed within the wire nut, which increases the chance of a short circuit and of arcing. Read the information on the wire-nut packaging to be sure you've got the correct size.
In addition to size, wire nuts differ in other ways. Some, made for outdoor use, contain a glob of nonhardening silicone to keep water out of the connection. Others have wings on them to ease tightening, although the wings can make it harder to fit the wires back into a tight electrical box. If you encounter once-common aluminum wire, special wire nuts that contain an antioxidant compound allow you to splice it with copper safely. This matters, because oxidized aluminum-wire connections can lead to fires. Wire nuts for grounding conductors have a hole in the top for routing a pigtail to a ground screw.
| | |
| --- | --- |
| Winged wire nut | Grounding wire nut |
| Standard wire nut | Waterproof wire nut |
From Fine Homebuilding #252
Previous:
Add to an Existing Three-Way Circuit
Next:
Wire-Stripping Tips for Roughing in an Electrical Box