Coastal Home That Mimics Nature
Located in the Pacific Northwest, this home was designed to withstand the climate while also celebrating it.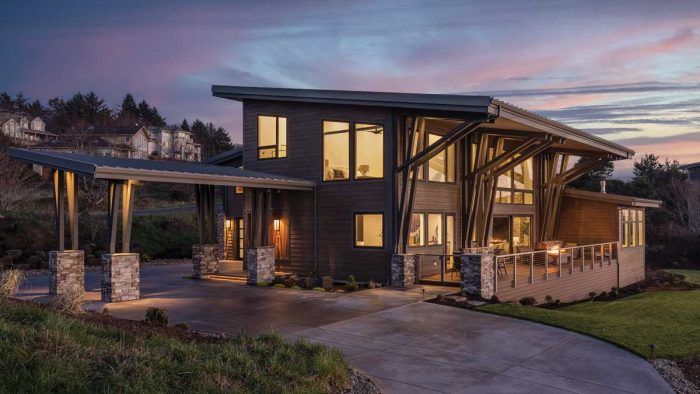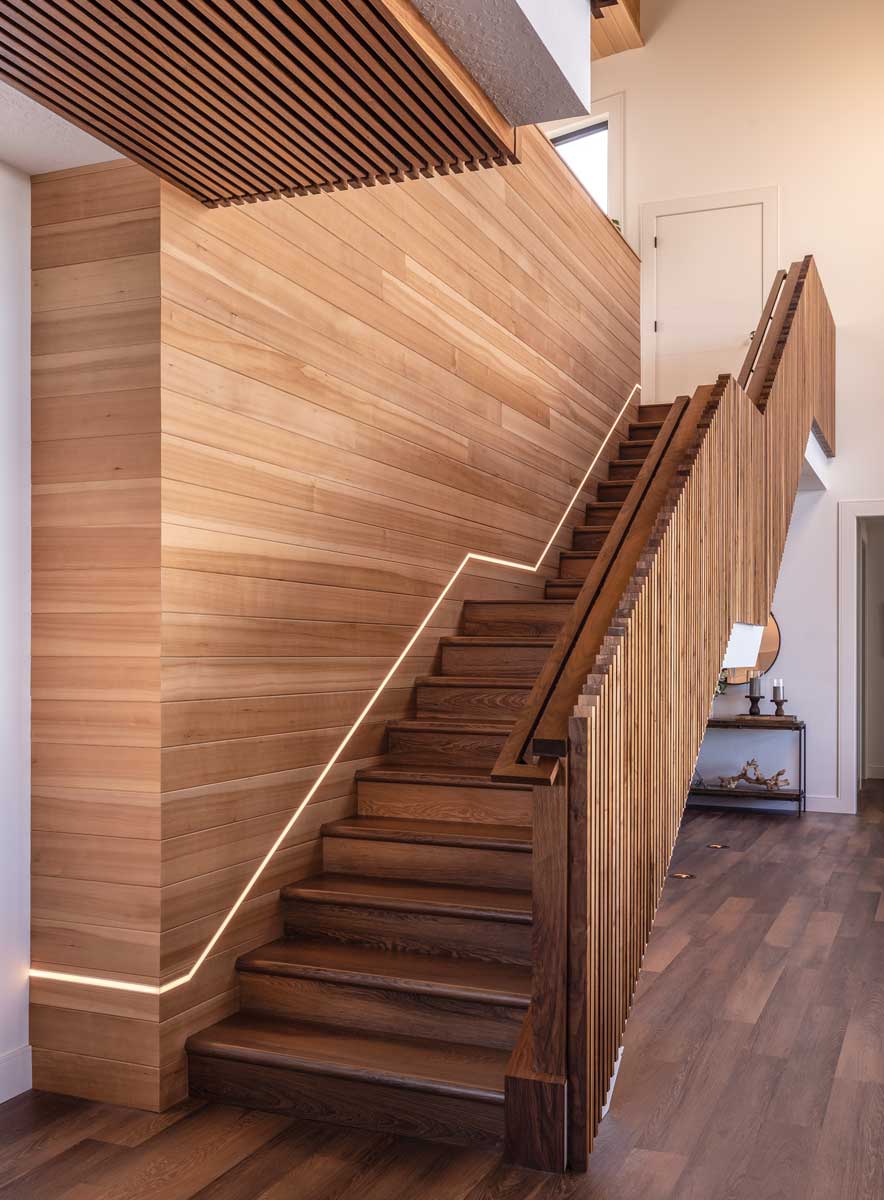 Coastal Oregon's often unfriendly weather prompted architects Dustin and Amanda Capri to design a home that would provide comfortable shelter from the elements but also celebrate the Pacific Northwest's climate and the textures in nature unique to the region, like the turbid ocean, rocky cliffs, and craggy pines. As an example, a custom slatted staircase wall, constructed of walnut, brings the woodsy feeling indoors, while the stair's geometry mimics the rolling waves, seemingly within arm's reach thanks to unusually large windows—including an 18-ft. slider with samesize windows above—that connect the home to the outdoors.
Natural stone veneer stretches from floor to ceiling at the hearth, its mass mitigated by three skylights at the top and cleverly concealed LED strip lighting running up the stone face of the fireplace surround. Stretching the outdoor space so that it could be used as much as possible, even in less-than-perfect weather, meant incorporating a 14-ft. overhang sheltering the deck. To make the structure feel connected to and in proper balance with the house, not just an extension from it, angled brackets support the roof and don't interfere with the view—a practical and decorative solution.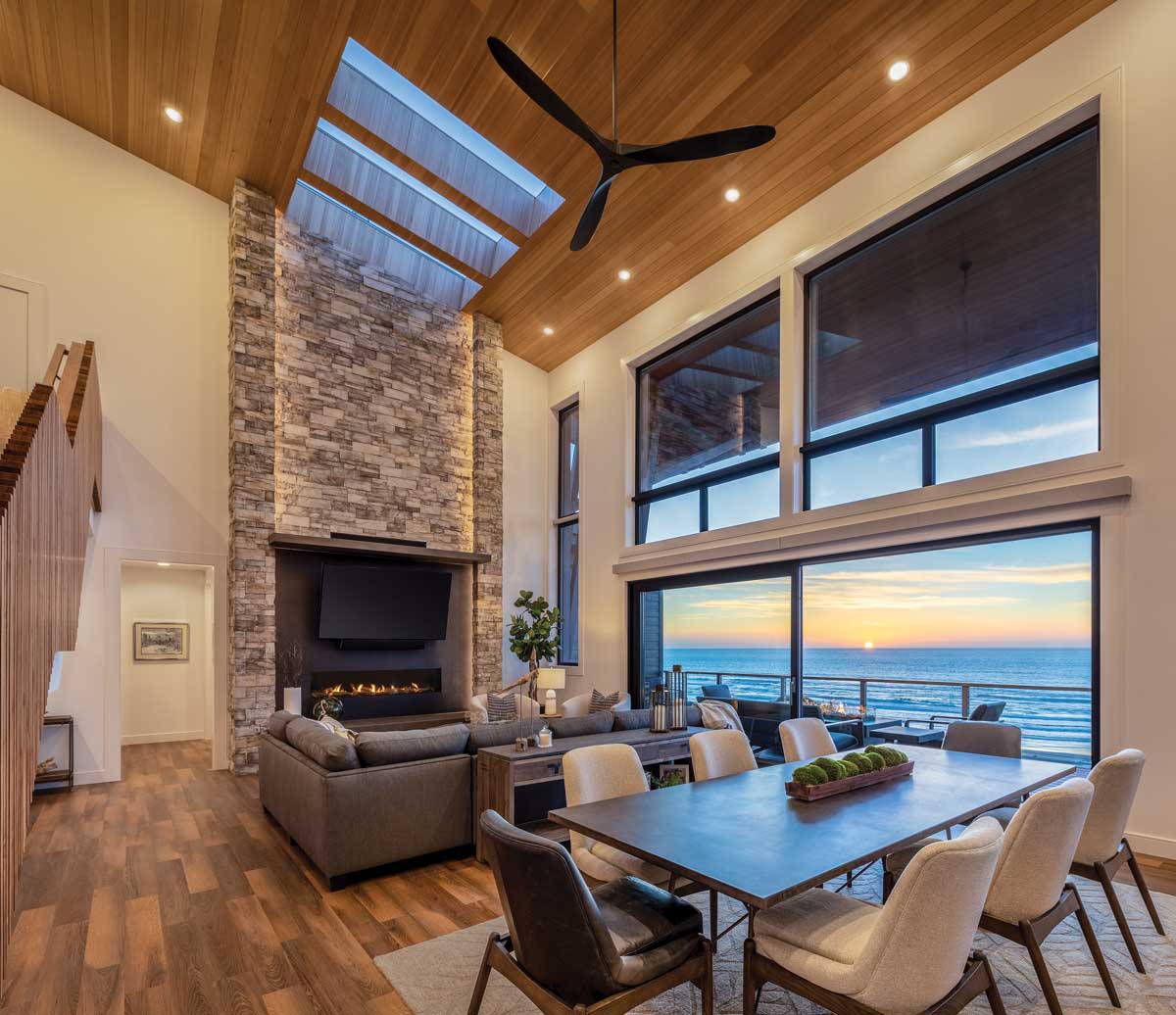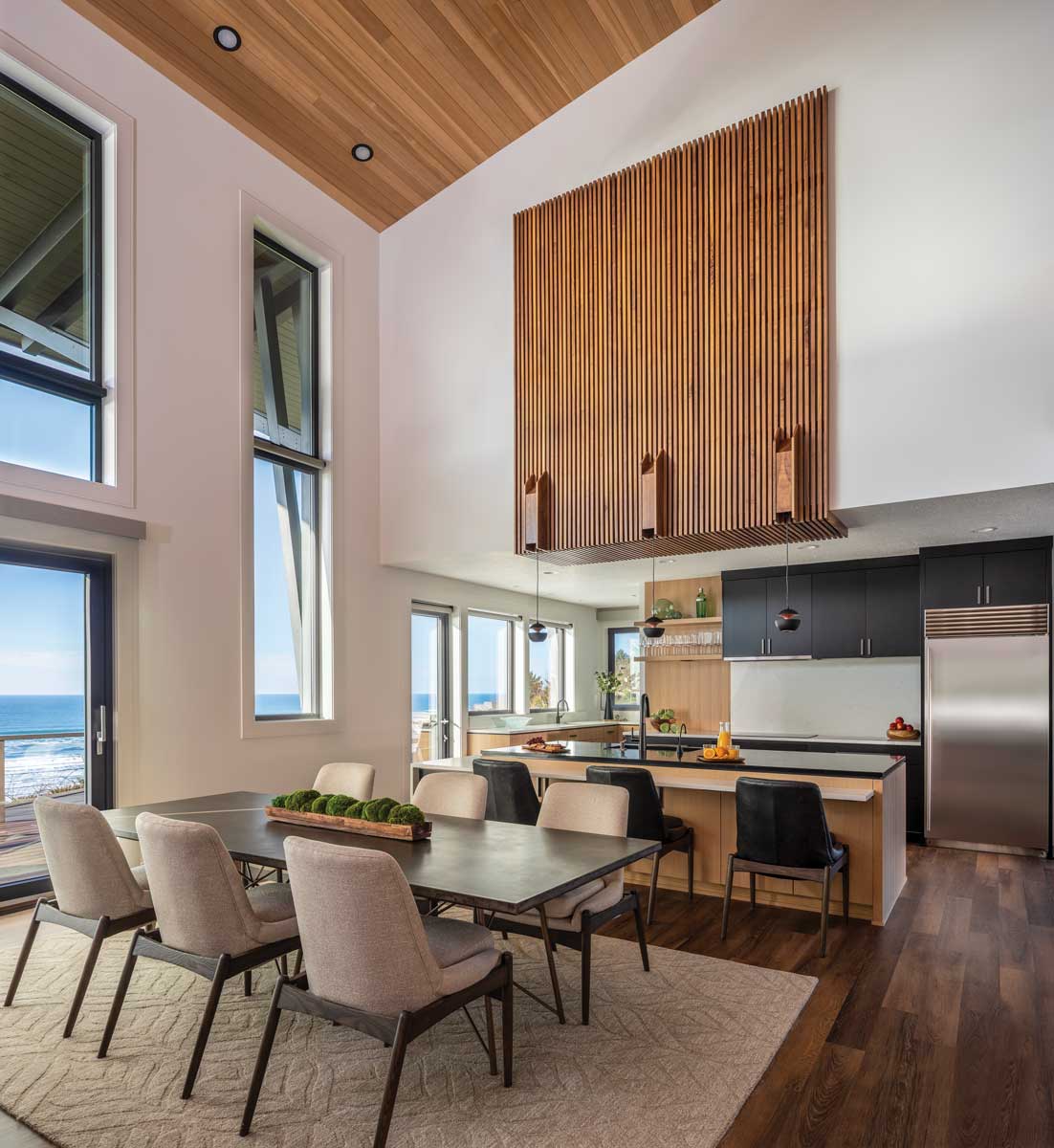 Architect Capri Architecture, Dustin and Amanda Capri, capriarchitecture.com
Builder Mike Riddle Construction, mikeriddleconstruction.com
Location Neskowin, Ore.
Photos David Papazian, with furniture and staging by Breit & Hill Home
From Fine Homebuilding #308
---
RELATED STORIES