How-To
LEDs Offer Flexibility for Home Lighting Design
Strip tape is revolutionizing the way designers light countertops, built-ins, and architectural details.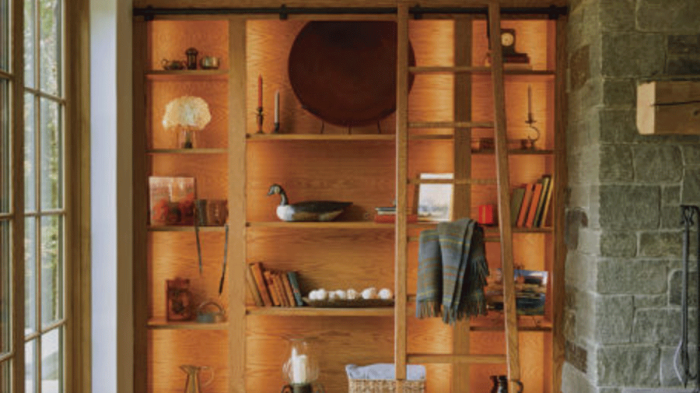 Synopsis: LED strip tape is revolutionizing residential lighting design. This article by lighting designer David Warfel begins with a detailed look at the anatomy of an LED strip and an overview of the wiring structure. It then shifts to discuss strategies for lighting countertops, cabinets, bathrooms, and crown molding and other features. Finally, it includes advice on choosing the right lights and outlines five common LED-lighting mistakes and expert solutions.
---
As a lighting professional, I have come to think of good lighting as a means to many ends. Not only does it help us see what we are doing so we can perform tasks comfortably and safely, but it also allows us to navigate a space by illuminating where we are and where we are going. Light sets a mood, makes us feel alert in the morning, and can help us relax in the evening. It assists in times of transition—whether it's the turning of the seasons or the aging of our eyes. Studies have shown that light can even aid in the healing process. By focusing light on things that are important to us, such as fine craftsmanship, high-quality materials, or a crayon drawing by a favorite niece, it is also a wonderful medium for expressing our personal style. So how can you harness all this potential and differentiate your projects from others? The answer is to focus first on what great lighting can do for a home, not on where to put the 6-in. cans. Then understand what you want the light to do; its function will help determine where to put it—under, inside, above, or in some combination. Finally, tap into the limitless possibilities inherent in LED strip tape.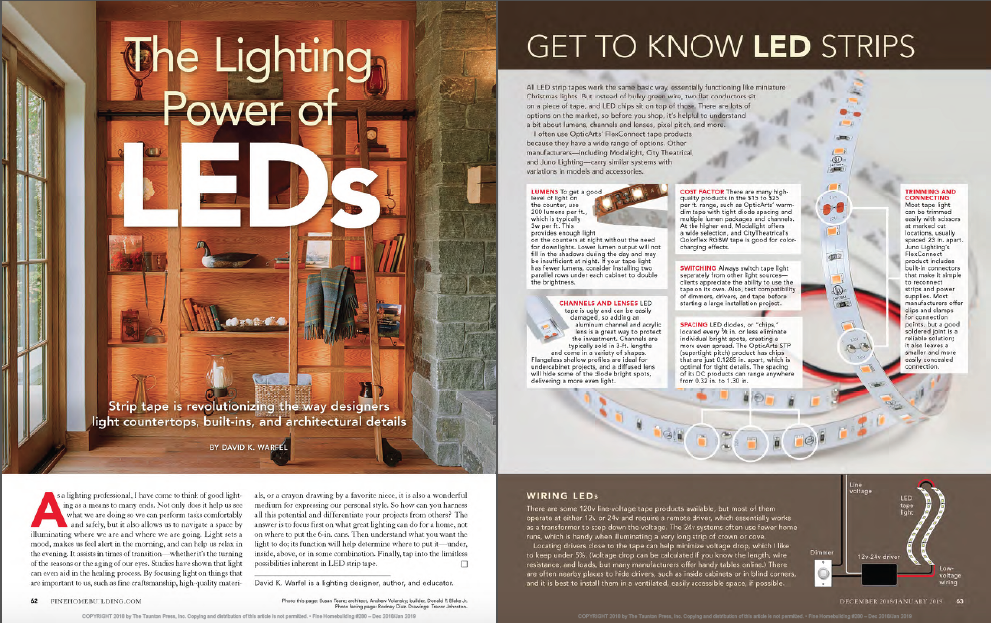 To view the entire article, please click the View PDF button below.
From Fine Homebuilding #280
More on FineHomebuilding.com about lighting:
View PDF
Next:
LED Bulbs