Cleaner Tile Demo
Cardboard boxes lined up with a tiled wall makes demo cleanup quicker and easier.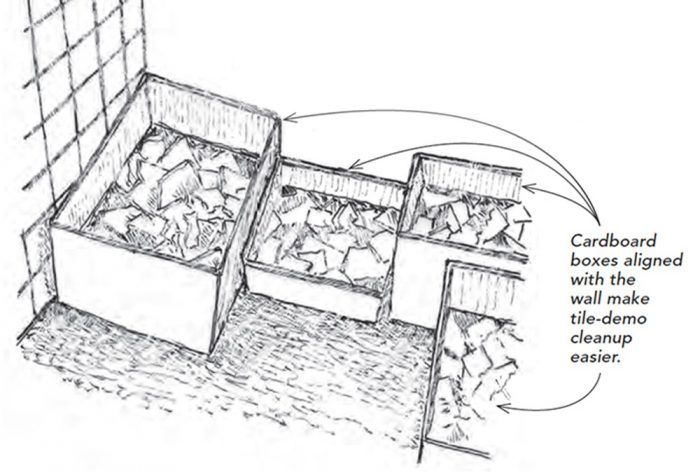 When demoing tile, I place cardboard boxes under the area where I'm working. The debris falls into the boxes, expediting cleanup. I replace the boxes as they fill up. The boxes hold the heavy, sharp debris better than contractor bags and are easier to haul out.
—Jonathan Ahhion, Silver Spring, Md.
Edited and Illustrated by Charles Miller
Published in Fine Homebuilding #309