Designing an HVAC System for a Passive House
Learn why these products were chosen to create balanced ventilation and improve comfort and indoor-air quality in this high-performance renovation.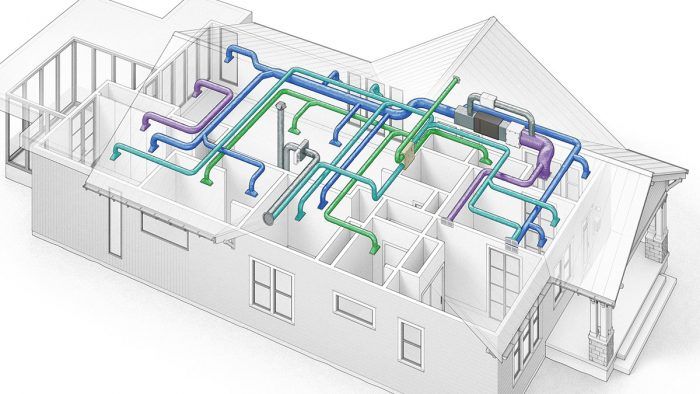 The conventional process when designing an HVAC system is to determine sizing and costs based on square footage and then wait until after framing to begin installation. This approach offers limited flexibility for adjustments based on architecture.
To better meet the goals of this historical-meets-modern Passive House in Austin, Texas, I partnered with the fine team at Positive Energy, a local mechanical-design firm. The full system was designed in Revit to dial in the assemblies, accounting for hot and cold spots within the layout. This ensured an even distribution of conditioned air and enabled proper sizing of ductwork to fit within the structural system and to meet the specifications of the home. The 3D modeling made installation go more smoothly because the installers knew exactly what was needed and could plan accordingly.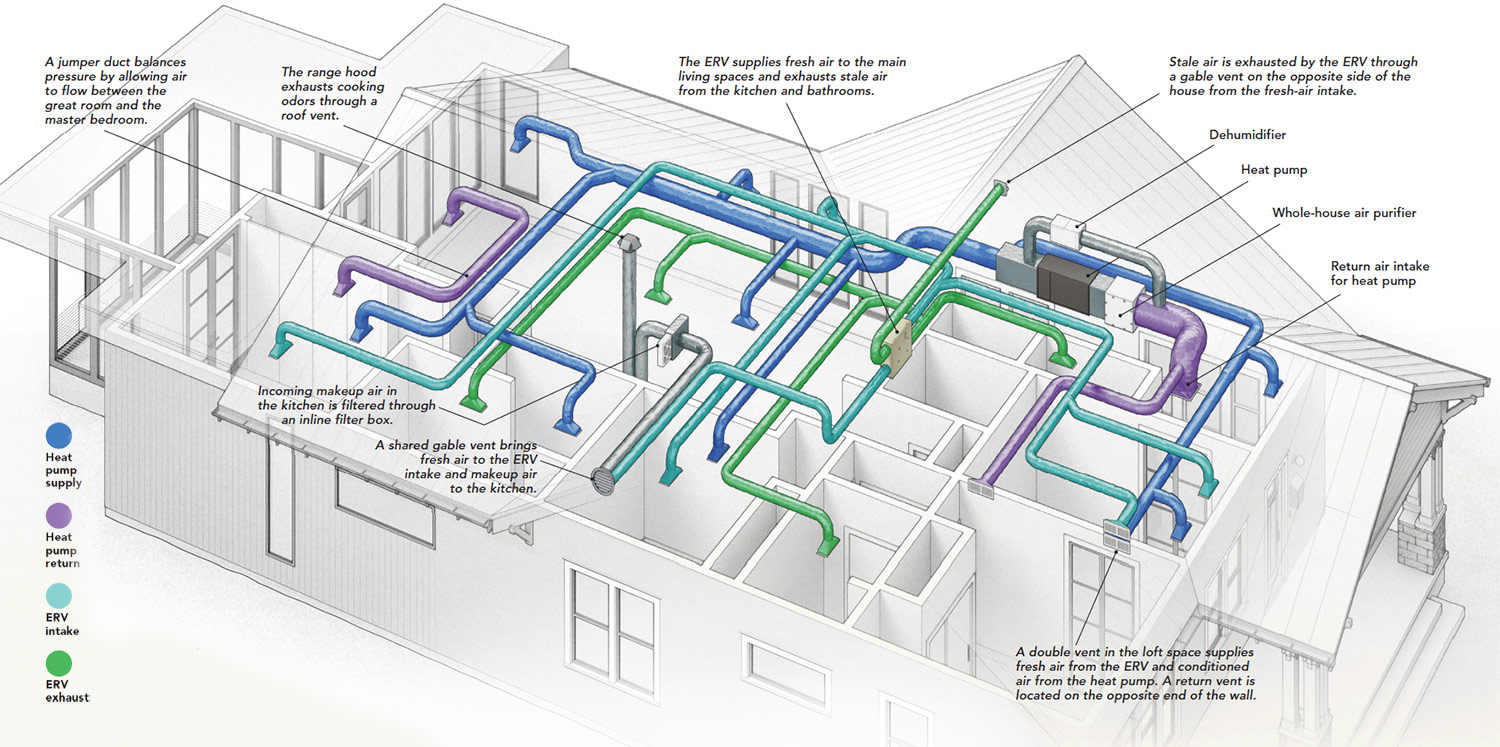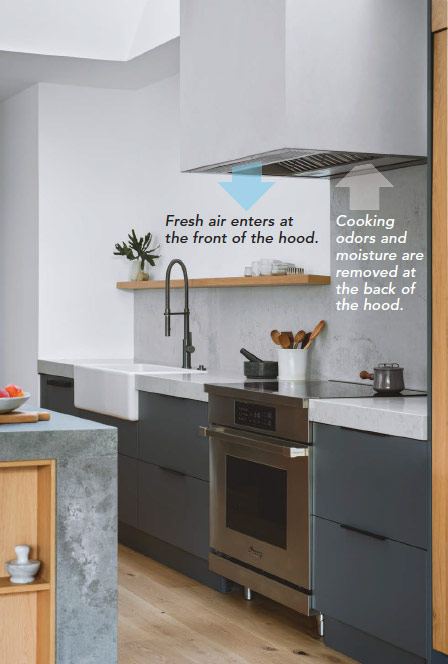 Mitsubishi VRF Heat Pump: A VRF (variable-refrigerant flow) heat pump modulates the amount of refrigerant sent through the system, saving energy by circulating the minimum amount of refrigerant needed for each individual zone to satisfy the heating or cooling loads.
IQAir Perfect 16 Air Purifier: Given the proximity of the home to a highway and a train line, indoor-air quality was a priority. The IQAir filter box provides MERV-16 filtration of air on the return side of the VRF heat pump.
Panasonic Intelli-Balance 100-CFM ERV: This balanced ventilation system provides fresh air to the main living spaces while exhausting stale air from the bathrooms and kitchen. It positively pressurizes the home, helping to keep airborne contaminants from entering.
Santa Fe Ultra70 Dehumidifier: The air conditioner doesn't run often in a Passive House because the house doesn't heat up enough to require it. We added dedicated dehumidification to counter the potential for microbials due to Austin's high humidity.
Custom kitchen makeup-air system: This system brings in outside air to replace contaminated indoor air a exhausted through the range hood. The incoming air is filtered through a Honeywell Media Air Cleaner.
See the entire article: Passive-House Remodel in a Historic Neighborhood

Photo by Leonid Furmansky. Drawing by Christopher Mills.
---
RELATED STORIES
View PDF