Energy Efficient on Multiple Levels
This contemporary home is built on the foundation of a razed house and is characterized by exposed steel framing.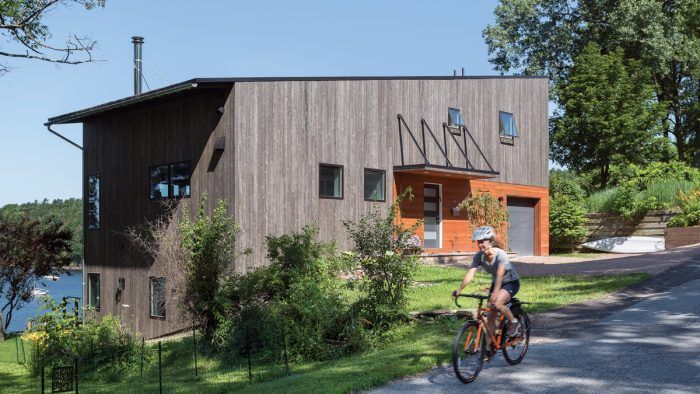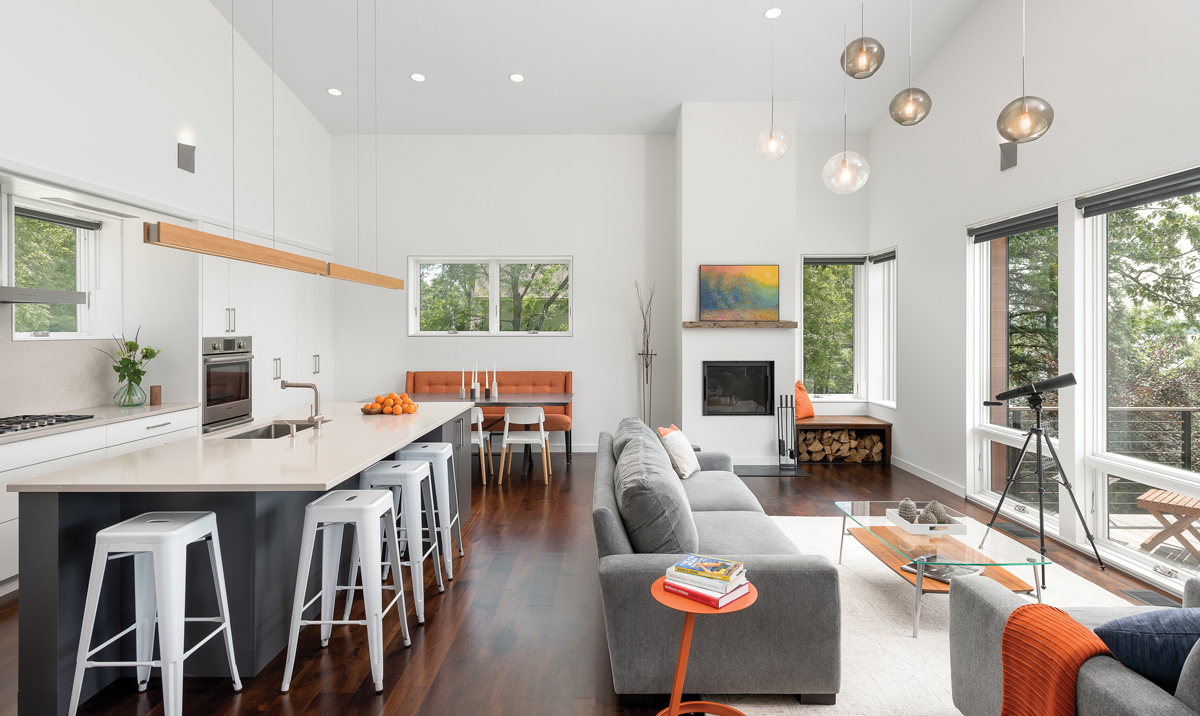 This contemporary Lake Champlain house balances modern design and technology with a sense of place, and is built on the foundation of a razed house located on a challenging narrow lot. Featuring a single-slope roof that follows the slope of the road, the 2790-sq.-ft. house comprises three levels, including two guest bedrooms and a study on the ground floor, which is below grade on the eastern side of the house but at grade level on the western side.
Compact but airy main living spaces and a small garage are located on the street level, while the primary bedroom suite and an open loft occupy the second floor, above the garage. The linear layout allows for lake views from all the interior spaces.
An exposed steel frame on the interior is used to support the roof structure and brace for shear forces, and it features the same careful detailing and craftsmanship found throughout the house. A deck on the western side of the living room provides an outdoor living space on the main level and serves as a transition to the lakeshore below. The homeowners' and architects' goal for energy efficiency was met by installing a rooftop solar array and heat-pump mechanical system that dovetail with the robust thermal envelope and tight air-sealing throughout.
Architect Brown + Davis Design, brownanddavis.com
Builder Leach Construction of Vermont, leachconstructionvt.com
Location Northern Vermont
Photos Ryan Bent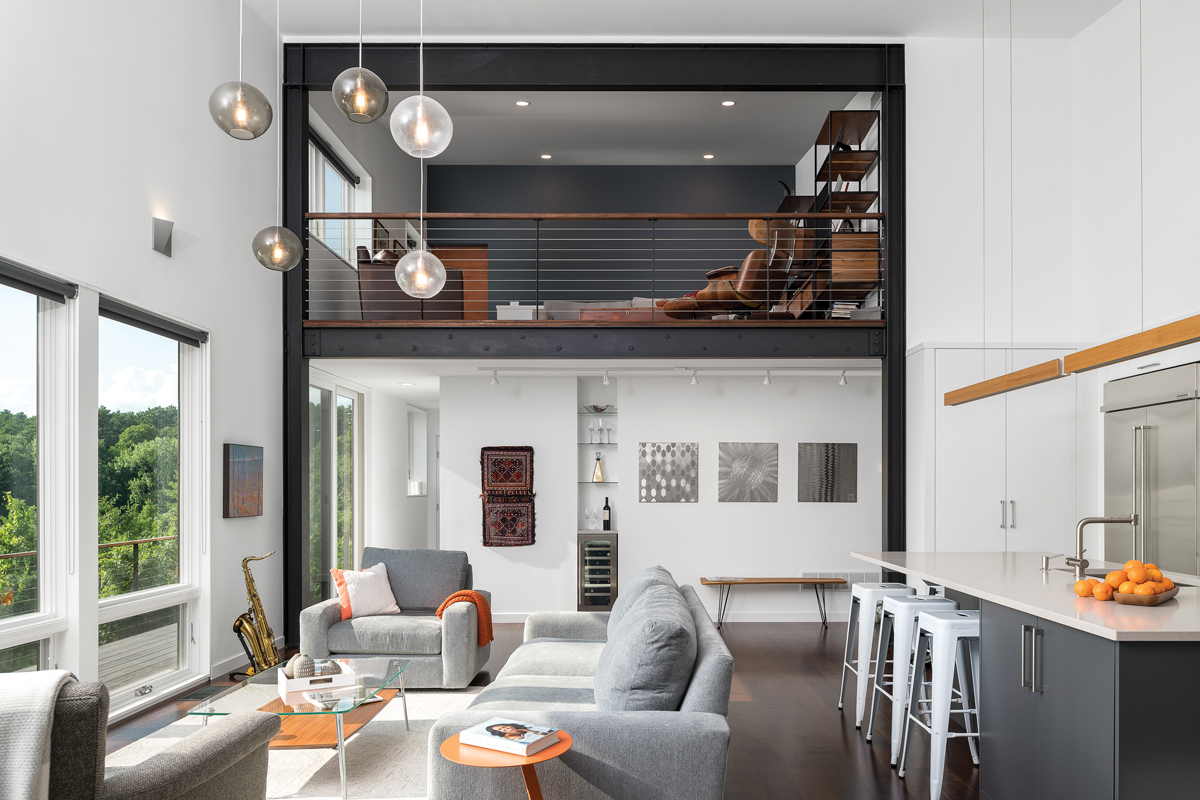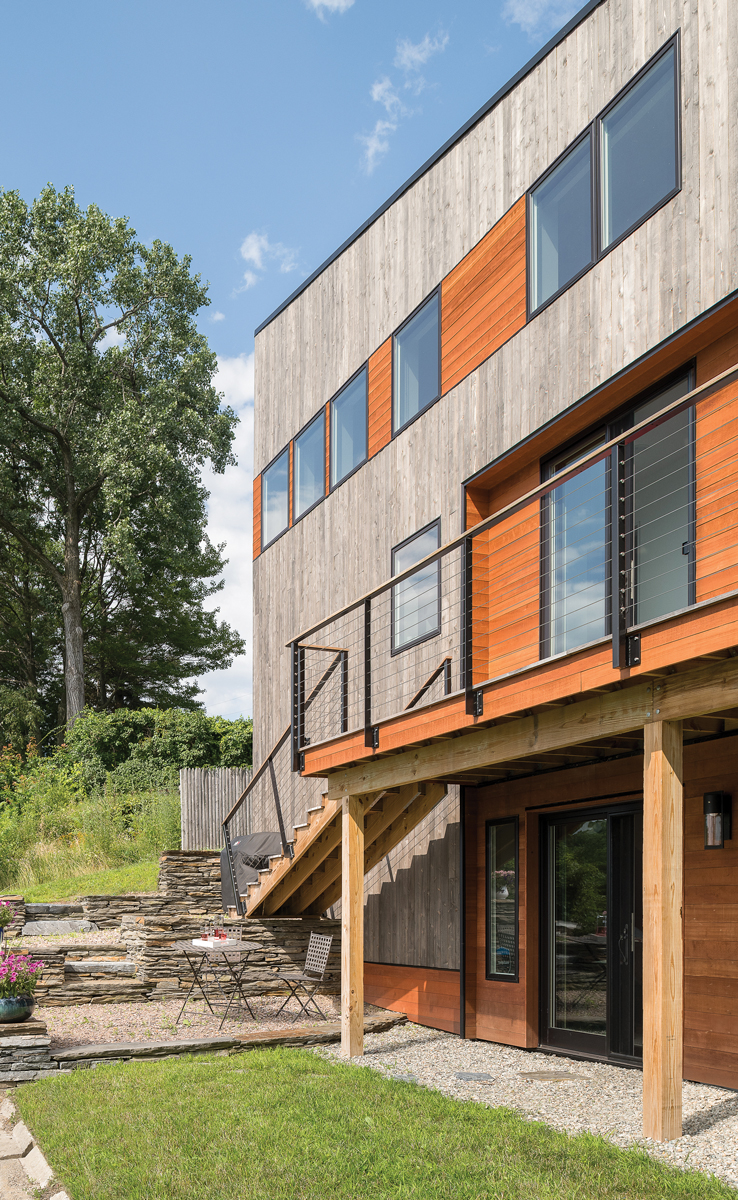 From Fine Homebuilding #311
---
RELATED STORIES