List
Practical Jigs, Stands, and Workbenches
From folding workbenches, to sturdy sawhorses, and more, make the perfect work space for your next project.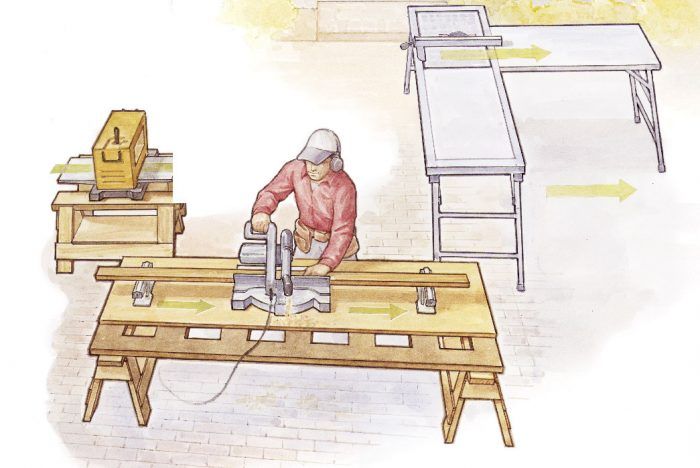 It's nice to work with what you have, but why not make the job easier with a space that works with you? This collection of 17 Fine Homebuilding articles and videos shows many options for making your workspace as efficient and practical as possible.
Build a new workbench for your home shop, or one you can transport easily. Experiment with jigs and shop stands for faster more accurate work. Build custom sawhorses that are adaptable to the types of projects you're working on. Which ever route you decide to take to transform your space, these tips are sure to make it a smoother process.