Design
Freestanding Tubs
Shopping for a classic claw foot? A sensuous slipper? Stand-alone bathtubs offer lots of choices.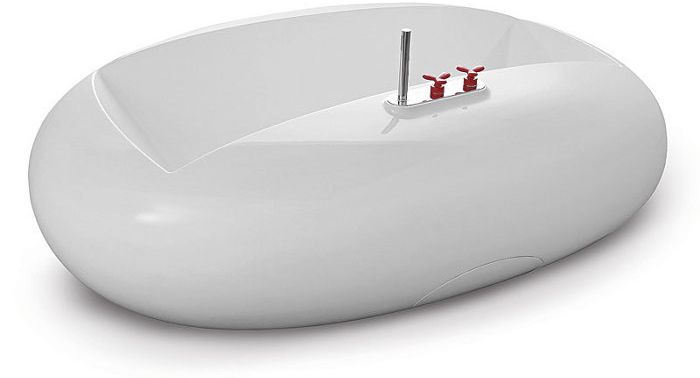 Synopsis: Freestanding bathtubs are undergoing a popular revival, taking center stage in bathrooms both small and luxurious. In this article, Maria LaPiana dives into the design trends driving the popularity of freestanding bathtubs and offers advice on selecting the right tub based on style, material, durability, and price. The article weighs the pros and cons of acrylic tubs, cast-iron tubs, fiberglass tubs, and composite tubs, as well as those made of more unusual materials such as wood, metal, and natural stone.
---
In many ways, the shower—in all its walk-in, double-wide, steam-powered, glass-tiled glory—has eclipsed the tub in today's upscale bath. There's no doubt that showers are more practical than tubs if all you want to do is get really clean really fast (they call it performance showering in the industry). But what if you'd prefer to wash the day away with immersion in a deep, soothing bath—and make a design statement in the process? Consider the current darling of bath designers: the freestanding tub.
History of freestanding bathtubs
Freestanding bathtubs have been around since ancient times. In the 19th century, the classic claw-foot tub was considered a symbol of affluence. It eventually became mainstream, but its dominance was soon challenged. Thanks to advances in plumbing (and the Kohler Co.), the first built-in tub was introduced in 1911 and went on to replace the stand-alone claw-foot as the bathroom mainstay for 50 years. In the 1960s, wall-hugging tubs laid claim to the luxury market as well, with the introduction by Jacuzzi of the jetted spa tub.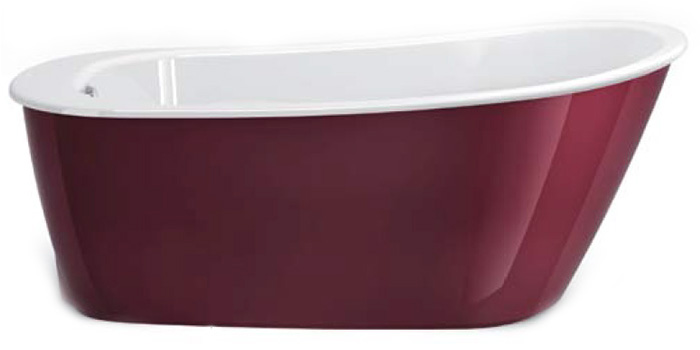 But the freestanding tub is enjoying renewed popularity. That may be due to the many features and design options freestanding tubs offer. They're available in a wide array of sizes and shapes, and in materials ranging from acrylic to cast iron, natural stone, copper, and even wood. Although purists scoff, those who seek a massage or light show along with their soak will find in many freestanding models a plethora of features more commonly associated with spa tubs: air jets, hydrotherapy systems, chromotherapy, aromatherapy, and sound systems.
Tubs in every style
These days, there's a tub out there to suit every style, including minimalist bath designs that intentionally frame the tub as a sculptural work—which many of today's tubs are. "The freestanding tub has really become the focal point or centerpiece of a room," says Rebecca Seiler, bathing product manager for Kohler. "They're doubling as works of art. It's the perfect blend of design and function."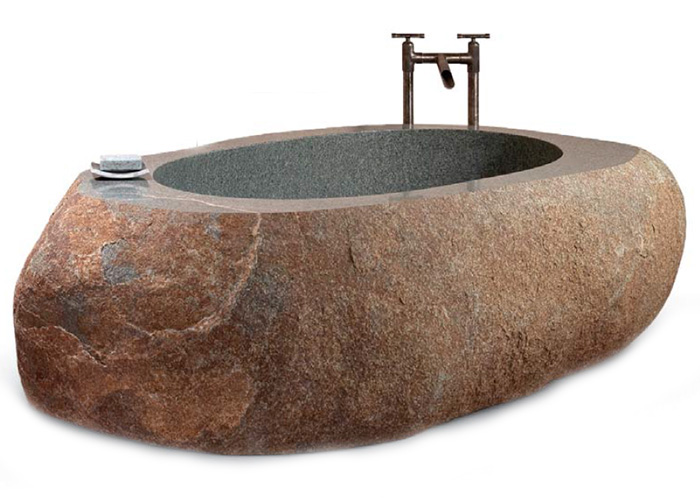 Another reason freestanding tubs are so popular is that they're flexible. Equipped with a floor-mounted filler, the typical tub—at 60 in. to 66 in. long and 30 in. to 40 in. wide—can be placed practically anywhere. Even in tight places, the air around and under them gives the impression of spaciousness. "People are moving into smaller homes, and while the definition of luxury is now an en suite bath for every bedroom, we're having to scale down those spaces," says Gray Uhl, brand education director at American Standard Brands. In luxury baths, gracious stand-alones have taken the place of the once-popular whirlpool tub, possibly due to environmental concerns. "The beauty of most freestanding tubs is that they don't have pumps or motors," Uhl says. "In general, they are only large enough to fit one person, so they use less water, too." Add to that the trend toward simpler baths—rooms that evoke a Zen-like calm—and you have a serious demand for beautiful, freestanding fonts of relaxation…
From Fine Homebuilding #247
For more photos and information on the different styles of freestanding tubs, click the View PDF button below to read the entire article.
View PDF
Previous:
Bathtub Buyer's Guide
Next:
A Shapely Soaking Tub for Small Spaces