A Shapely Soaking Tub for Small Spaces
This compact take on the timeless slipper tub can turn a modest bathroom into a relaxing retreat.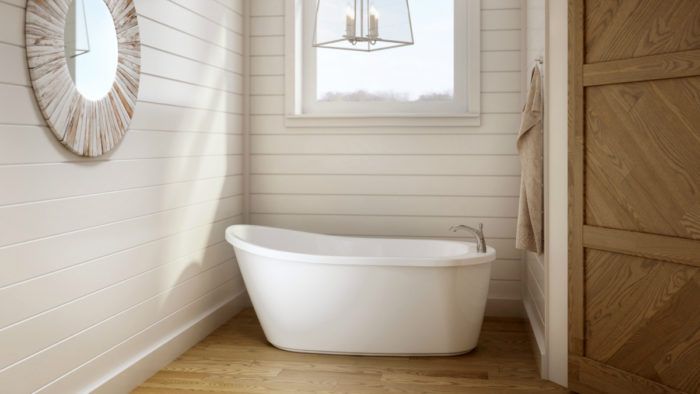 The idea of a installing a deep, freestanding tub in the average bathroom may seem a bit over the top. But the Arietta tub by Jacuzzi is sized to fit in just about any bathroom — and to make that space feel far from average. If you think about it, a tall, slender, form-fitting soaking tub makes a lot more sense than the shallow boxes that we settle for with the typical tub/shower combos. And even if your existing bathroom isn't big enough to accommodate the Arietta tub, consider moving a wall or two, because wouldn't the necessary 14 sq.ft. be more appreciated as a soothing place to bathe than whatever that space is doing in some adjacent room?

Product breakdown
Available in white, oyster, or black and white combo
Compatible with deck-mount faucets
Tru-Level® base leveled at the factory for easy installation
59″L x 32″W x 24.8″H
$1,795 (in white finish)
Previous:
Freestanding Tubs
Next:
Understanding Toilet Design and Efficiency