High-Tech Faucet with Whimsical Style
This gently curving bathroom fixture changes color to tell you if your tap water is hot or cold.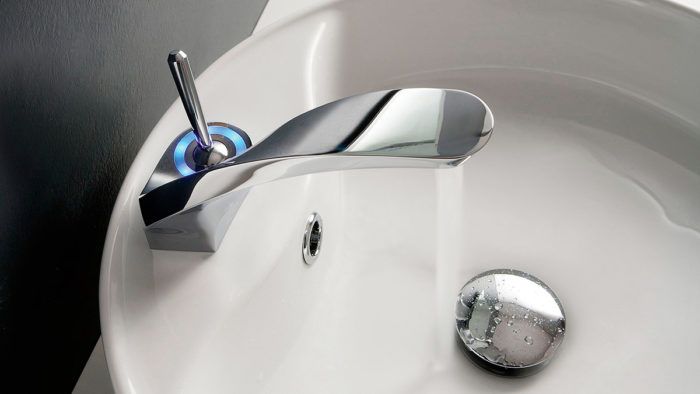 If you enjoy things that are out of the ordinary, this sweeping, asymmetrical fixture may be the perfect embellishment for your bathroom vanity. More than a bold aesthetic statement, Graff's Ametis line of faucets boasts some uncommon features for bathroom fixtures. The slender joystick-style handle is unique on its own, but it's the optional ring of LED lights around the handle that makes it especially noteworthy. Temperature sensors in the faucet cause the LED ring to light up red or blue to give you a visual indication of how hot the water is.
Single-handle, wall-mount, or widespread versions
Finishes: black, white, or chrome
$729 to $2200
Photo: Courtesy of the manufacturer.
Previous:
Modular Console-Sink Vanity
Next:
These Bathroom Fixtures Are Too Refined to Call Them Industrial