These Bathroom Fixtures Are Too Refined to Call Them Industrial
The Ludlow shower, tub, and sink collection may be reminiscent of old steam fittings, but its soft corners and clean lines set it apart.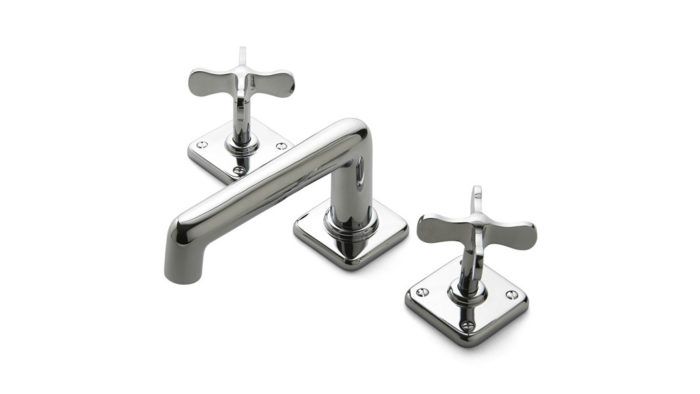 It's not often that you find bathroom fixtures that feel timeless but also looks like nothing you've ever seen before. The Ludlow series from Waterworks certainly fits that category. With its cross-handle knobs, abrupt angles, stepped flanges, and exposed screws, you might describe this collection as art deco meets steampunk. Or maybe call it streamlined industrial. But neither of these labels conjures up a clear image of how refined and striking Ludlow's faucets, shower heads, and valve handles are — or how out of the ordinary your bathroom will feel with them in it.
Product breakdown
Available in chrome or nickel finishes
Components can be mixed and matched to meet your aesthsetic and plumbing needs
Individual fixtures start at $88; complete shower packages range from $1133 – $2600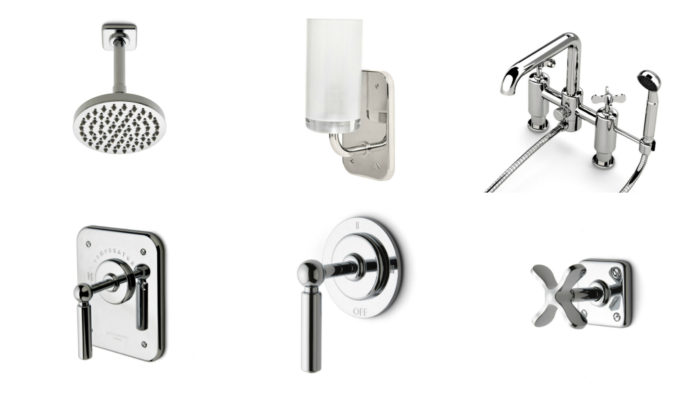 Previous:
High-Tech Faucet with Whimsical Style
Next:
A Quiet and Water-Efficient Toilet Option