Design
Keepsake Vanity Countertop
This custom concrete bathroom sink surround artfully displays shark teeth collected during walks on the Connecticut shore.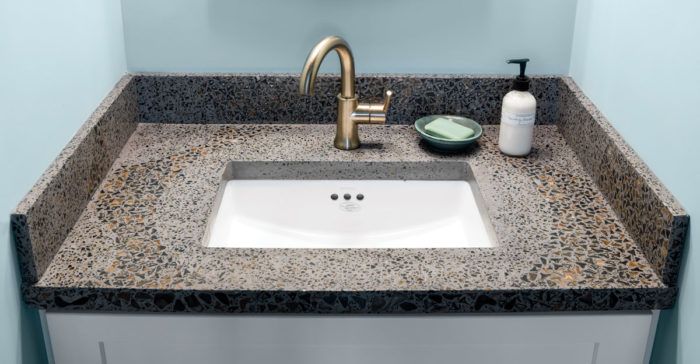 This concrete vanity counter was embellished with shark teeth collected by a husband and wife during their walks along the Connecticut coastline. After her husband passed away, the woman decided she would like to display their collection in this special way. Alex McKenzie of Cypress Woodworks designed and fabricated the custom piece. McKenzie glued each shark tooth onto a sacrificial layer of plastic within a templated plywood form, with the finished side down. He arranged the teeth in a free-form circular pattern around the sink to resemble sharks circling their prey. For the left-side backsplash, he also added a shark-fin silhouette rising up from the vanity top.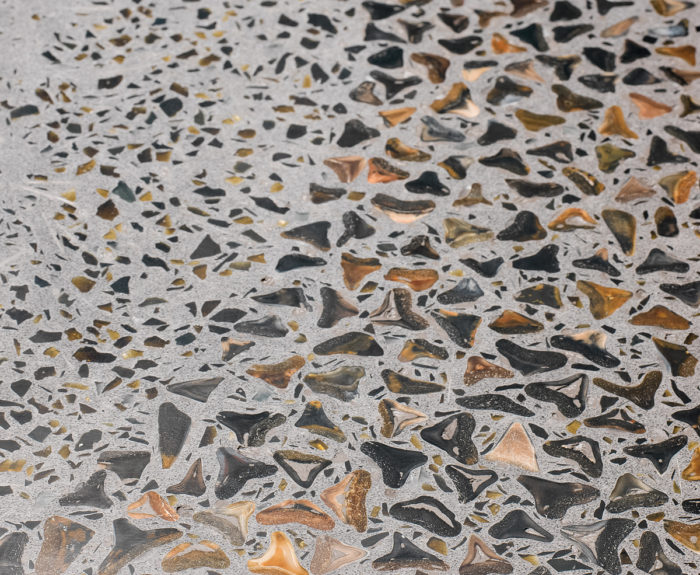 The concrete is a mix of portland cement, silica sand, glass aggregate, alkali-resistant (AR) glass fiber, dye, and water. The concrete was poured on top of the glued teeth and left to cure. Once it cured, McKenzie flipped the piece over and polished the concrete smooth with a wet polisher and diamond pads. The total time to make the top was approximately 24 hours, with a full workday dedicated to meticulously placing each tooth.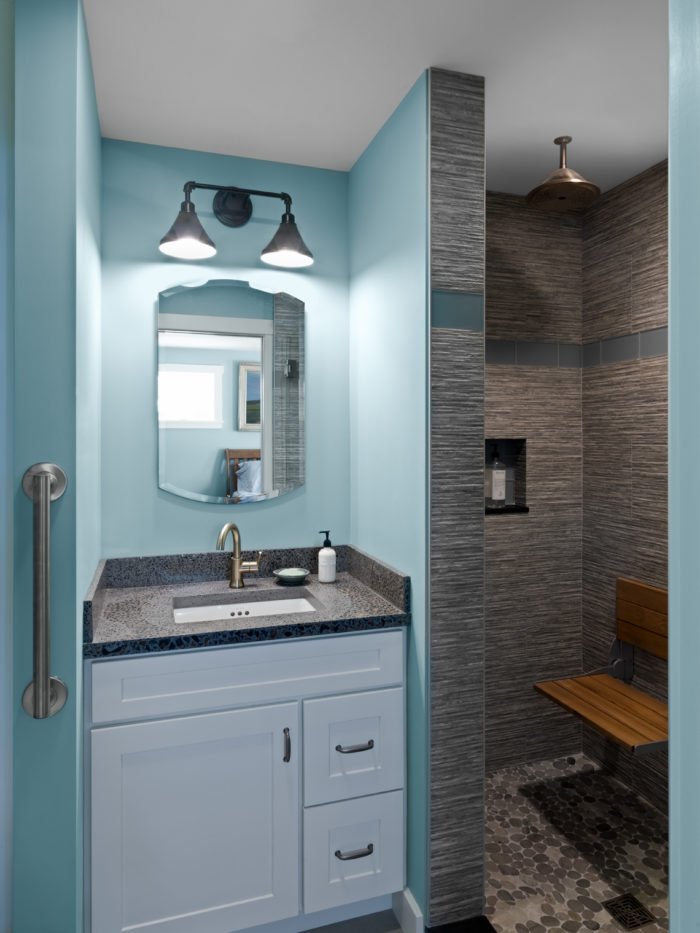 Design and fabrication Alexander McKenzie, Cypress Woodworks, Waterbury, Vt., cypresswoodworksvt.com
Photos Susan Teare, susanteare.com
From Fine Homebuilding #279
---
More about concrete countertops:
Previous:
Minimalist, Wall-Mounted Bathroom Storage
Next:
Build Your Own Bathroom Vanity