Minimalist, Wall-Mounted Bathroom Storage
The C-Box shower niche from ESS includes a self-adhering waterproof membrane and adjustable depth to seamlessly integrate into any bathroom space.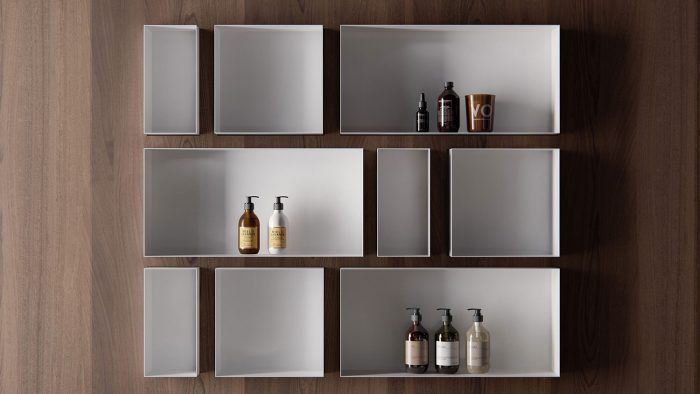 The C-Box colored wall niche by ESS is a sleek, minimalist bathroom storage alternative with a frameless design. Equally functional as a shower shelf or as stylish floating storage, the stainless-steel niche is completely waterproof and easy to both install and keep clean.
The C-Box replaces and modernizes traditional medicine cabinets or bath storage containers with a variety of finishes like stainless steel, subtle white, crème, dramatic black, or anthracite. It can be configured as a square or both horizontal and vertical rectangles and is available in widths and lengths ranging from 6 in. to 48 in. And once mounted, these wall niches can be adjusted to any depth between 0.2 in. and 2 in.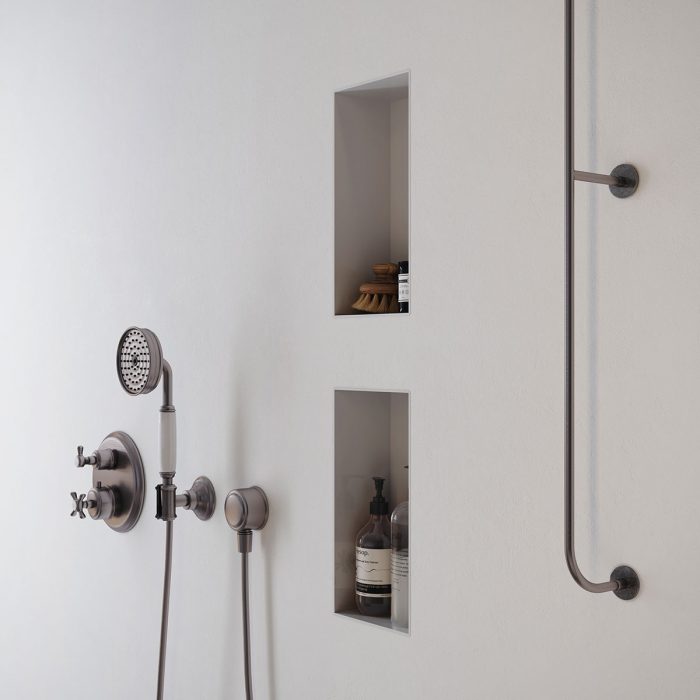 Suitable for both drywall and solid walls, the ESS Container Box's self-adhering waterproof membrane and adjustable side brackets make for an easy and uncomplicated sealing and tiling process.
— Carissa Duhamel, social media editor
Prices for these wall niches start around $460.
Visit easydrainusa.com for further details and to locate your nearest supplier.
Photos courtesy of the manufacturer.
From Fine Homebuilding #305
---
RELATED LINKS
Previous:
Compact Bathroom Cabinetry
Next:
Keepsake Vanity Countertop