Design
Steam Spa Bathroom Makeover
Learn tips for designing and installing a steam shower in your bathroom for a contemporary approach to comfort.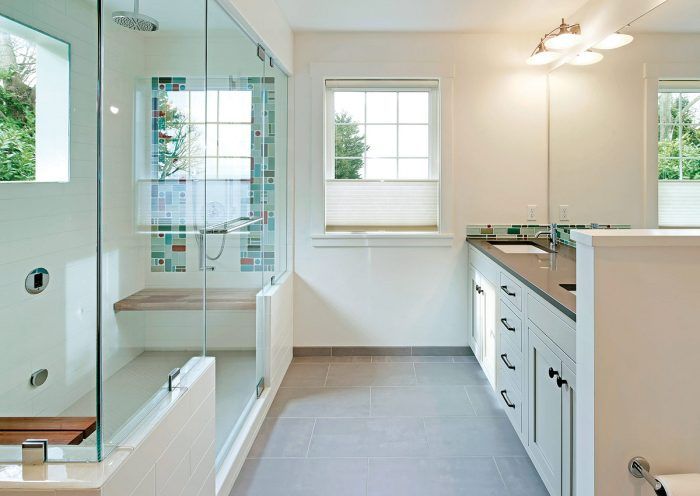 Synopsis: This article focuses on designer Alexandra Immel's remodel of a dated bath with seldom-used fixtures. A steam shower replaced a tub to make the new suite bath a spalike retreat. Finished with modest materials, the project demonstrates that a practical approach to design can yield a unique space that serves as a sanctuary for busy homeowners…
---
The original bathroom in this circa-1987 home had pink 4-in. by 4-in. tile on the floors and walls, outdated fixtures, and a dark, undersize shower. The tub, oversize and underused, sat in the nicest corner of the bathroom. The design was not uncommon for the era in which the house was built, but the homeowners—like many who have lived in and remodeled older homes—were ready for a suite-bath upgrade. We took three primary steps to transform this dated space into a spalike bath. We carved out space for a large walk-in closet, added a steam shower, and finished the new bath in a modern style that better reflects the owners' contemporary way of life.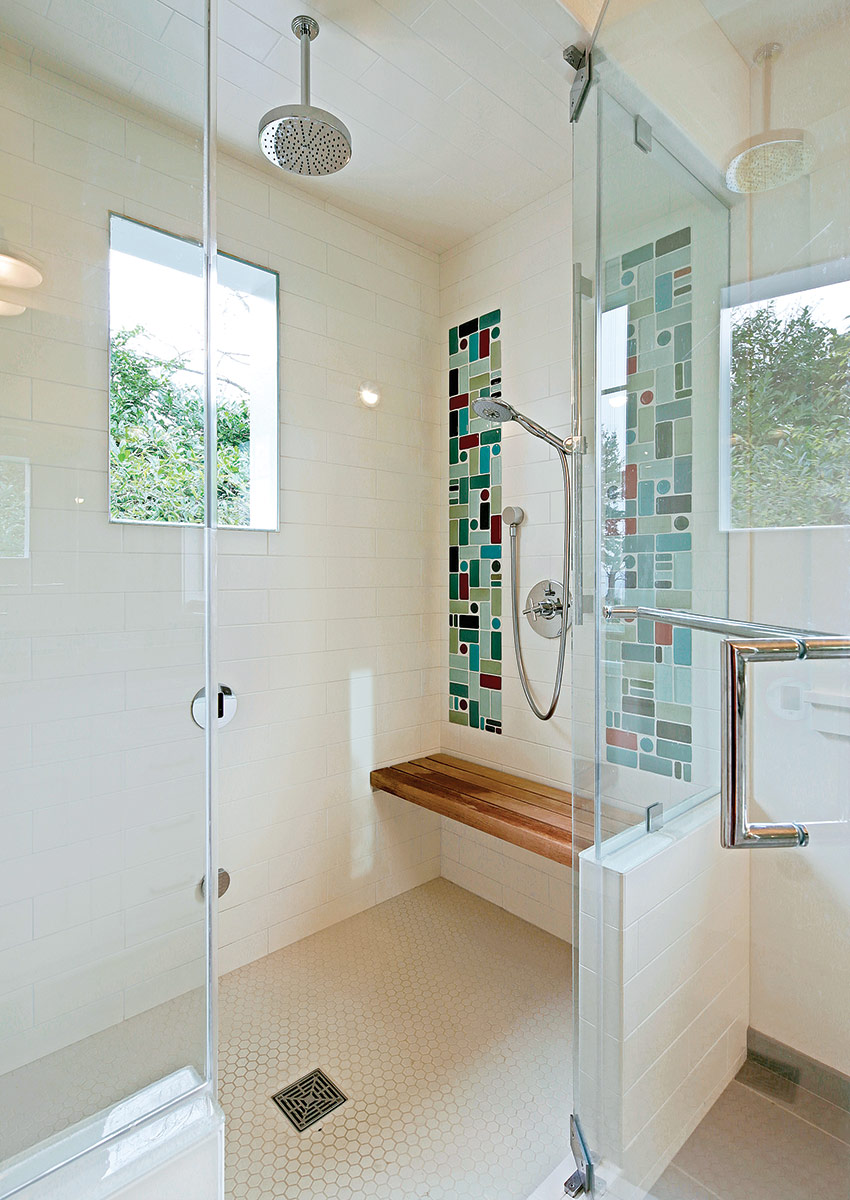 Steam-shower primer
Integrating a steam shower into a project isn't as daunting as one might expect. Here are some general considerations and a couple of lessons learned.
The shower ceiling should be sloped to prevent condensate from falling on bathers.
Waterproofing demands are the same as with a conventional shower, including an appropriately pitched shower pan.
The steam generator can be placed within 60 ft. of the shower, depending on the unit, but the most practical placement is in a nearby cabinet.
Standard bathroom ventilation outside of the shower is sufficient for managing moisture.
Lessons learned
A small gap around the door doesn't have a significant impact on the loss of steam in the shower.
The teak bench seats in this shower perform well, but the initial teak oil finish did not. The seats had to be refinished with five coats of spar varnish, which has held up nicely.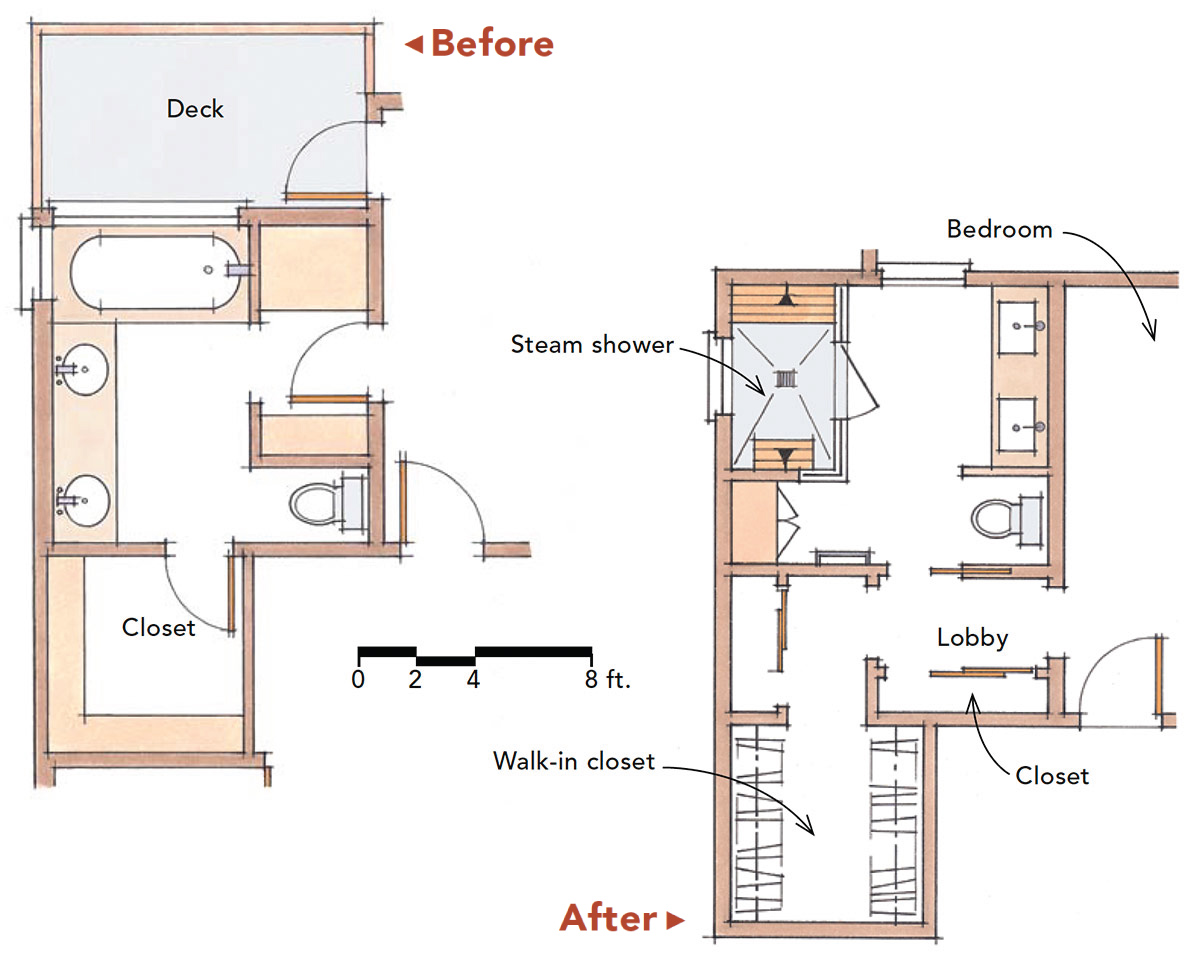 Details
Location: Seattle
Designer: Alexandra Immel, alexandraimmeldesign.com
Builder: Zoltan Farkas, zoltanfarkasconstruction.com
Alexandra Immel is an architectural designer in Seattle. Photos by Tucker English.
View PDF
Previous:
Japanese-Inspired Bathroom
Next:
Three-Quarter Bath in 9 Sq. Ft.