Building a Modern Mantel: Introduction
Meet Sebastian Eggert, creator of a modern version of an Arts and Crafts cherry fireplace surround.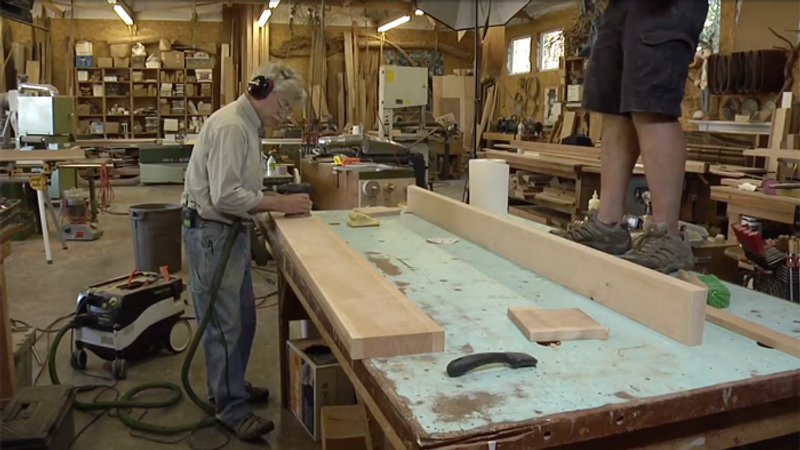 Introduction: Building a Modern Mantel
Sebastian Eggert has lived in Port Townsend, Washington, for the last thirty five years, where he runs Rain Shadow Woodworks, making architectural woodwork, stairs, and built-ins, among other things. Seb's also a long-time author for FHB, and wrote his first article back in 1983. Fine Homebuilding editor Chuck Bickford and vidoegrapher John Ross traveled to his shop last summer, where they found him preparing to make a modern take of an Arts and Crafts mantel. Unlike many mantels, this one had to be assembled on site, rather than being built as a unit in the shop.
In this five-part video series, you'll learn great shop and site tips plus a grab bag of the solid techniques that Seb has learned during his long experience, including – how to cut clean, accurate miters, clamping strategies, an easy finishing method, scribing tools and techniques, and how to make a mantel look as though it grew around the fireplace.
Read the companion article: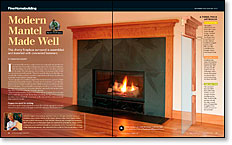 Previous:
Modern Mantel Made Well
Next:
Building a Modern Mantel: Design