Matching Paint-Grade Trim
A simple method to match the molding profile in place can be a game changer for most small trim-carpentry jobs.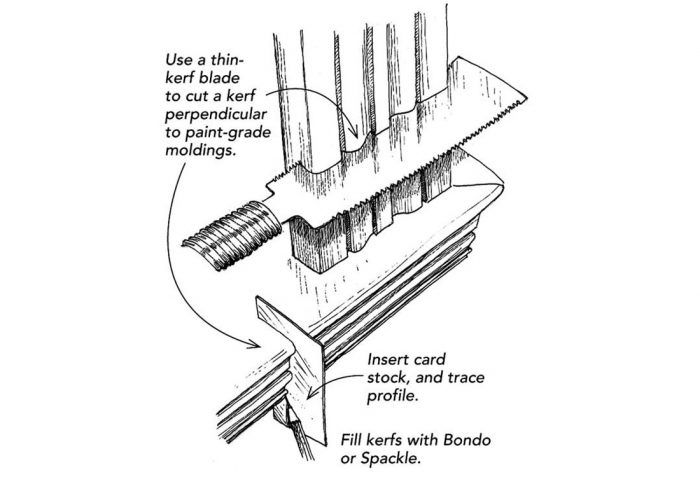 Here in San Francisco, even small trim-carpentry jobs in older homes generally require reproducing one or two moldings. If I can't remove a piece to give to the mill, paint-grade moldings can quickly be traced in place with this method.
After choosing the best example with the least paint buildup, cut across the face of the material at a 90° angle with a Japanese handsaw. The fine crosscut teeth on this type of saw won't chip the paint.
I don't cut all the way through the molding, just deep enough to get the full depth of the molding profile. Then I trace the profile on an index card or other stiff paper in the kerf. Ten minutes' work with Spackle or Bondo, and I'm done.
—Gregg Roos, San Francisco, CA
Edited and illustrated by Charles Miller
From Fine Homebuilding #193
Previous:
Accurately Cut Miter Angles Without Using Measuring Tools
Next:
Tongue-and-Groove Paneled Ceiling Tips