Tools & Materials
Metabo's Multivolt Slider
This Japanese-made sliding miter saw performs exceptionally well for cutting trim and other general finish-carpentry tasks.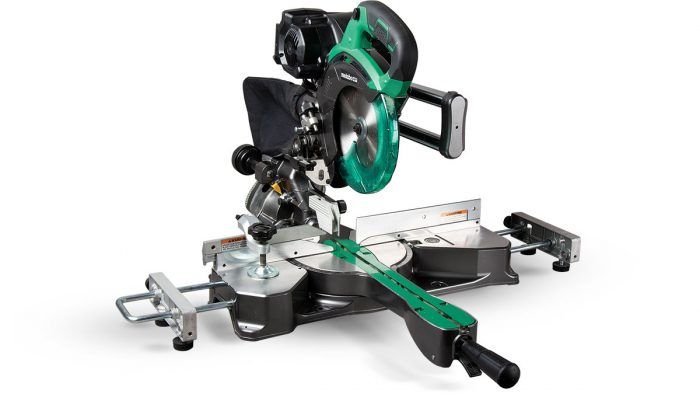 When I learned Metabo HPT's Japanese-made sliding miter saw was coming to America, I was intrigued. Few tools from Japan are sold here because manufacturers say they're too expensive for the American market. The basics: The new saw is a 36v cordless 71⁄4-in. dual-bevel slider. An AC adapter is also available ($170) if you'd rather plug in. The saw is light and compact and uses a rail-forward design to maintain a small footprint.
The quality of the materials used, the machining, and the fit and finish are all top notch. I checked the table and fence using machinist straight edges and squares, which showed that the saw had been meticulously set up at the factory—the table and fence were flat and square, and miter and bevel settings were spot on. At full extension there is no deflection of the rails, meaning that cuts in a 2×12 are perfectly square across their length and thickness. The saw has a laser that shows the cutline, and it's both crisp and easily adjusted. Two LED lights illuminate both sides of the blade—a welcome feature.
The motor and belt drive of the saw are smooth and quiet, with plenty of power to handle anything that fits on the saw table. When things get tough, the saw's electronic speed control makes sure that the blade doesn't bog down.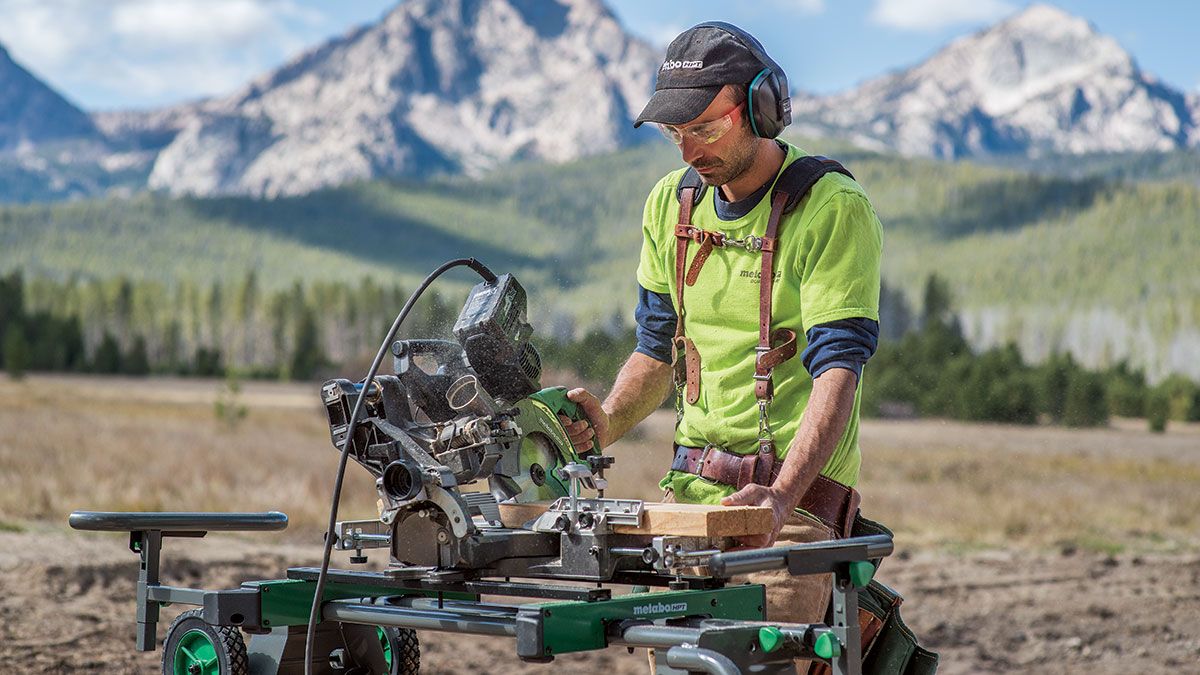 The only downside is limited capacity. Nobody expects a 7 1 ⁄ 4-in. blade to tackle everything, but it's worth pointing out that the short fence means that cutting all but the smallest crown in the nested position is out of the question without an auxiliary fence. When beveling to the right at 45°, the saw was unable to cut through 1-in.-thick stock because the motor hit the workpiece. Beyond these limitations, I found the saw performed exceptionally well for cutting trim and other general finish-carpentry tasks. Cuts in prefinished hardwood moldings were precise and clean, even with the factory blade.
Not surprisingly, this premium saw comes at a premium price, so is it worth it? If I were solely a finish carpenter working with prefinished or hardwood moldings all day, where cut quality and accuracy are paramount and mobility is valued, this saw would be at the top of my list. But for the average carpenter who's working with a large array of material and doesn't require furniture-maker precision, it might be overkill. All in all, it's a well-made saw that delivers phenomenal cut quality in a compact, cordless package.
Ben Bogie, a lead carpenter for Kolbert Building in Portland, Maine.
Photos: courtesy of Metabo HPT
From Fine Homebuilding #290
More about miter saws:
How to Cut Extreme Angles on Your Miter Saw – Learn how to make a simple jig from scrap wood and make safe easy cuts at angles greater than 45 degrees.
Ultimate Miter-Saw Stand – You designed it, and we built it! Here's how to build the perfect Miter-Saw stand.
Mastering the Miter Saw – Brush up on your Miter Saw skills, from basic to advanced.
Previous:
Compact Cordless Miter Saws
Next:
Bargain Flush-Cutting Saw