How-To
Trimming a Window on a Paneled Wainscot Wall
Learn how to measure, cut, and install window casings before fitting shop-built wall paneling.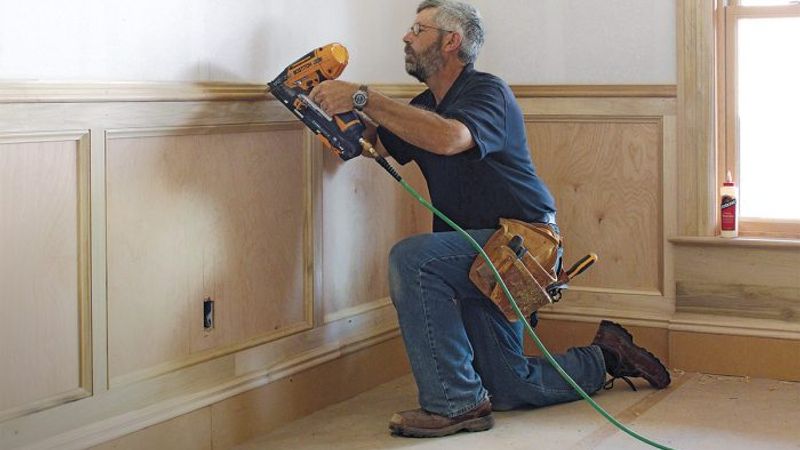 In this Project House video series, Justin Fink visits Arkansas, where longtime finish carpenter Gary Striegler teaches his simplified technique for building and installing paneled wainscot. Although Gary has done wainscot many ways, this is one of his favorite approaches because it's fast but doesn't sacrifice appearance for speed. The heart of the approach is using a pocket-screw-joined frame assembled on a workbench or sawhorses, which is then finished with a piece of plywood attached to the backside and panel molding attached to the front. Then, the wainscot is installed in prebuilt sections.
Episode 1: Windows, Doors, and Backband Molding
Before the wainscot panels can be sized and cut, the trim surrounding the windows and doors has to be measured, cut, and installed. The standard package includes an extra deep window stool and casing around the windows and doors, but Gary also shows us how to get a bit of extra depth on the edge of a piece of casing by adding a backband to the outside edges of the casing.
---
Read the companion article:
Project House: A Simple Approach to Paneled Wainscot
Previous:
Precision Window Trim
Next:
Window Casing with a Fillet