Peel-and-Stick Drainable Housewrap
Benjamin Obdyke's self-adhered HydroGap SA is easy to apply solo and sits tight over every surface and around every corner.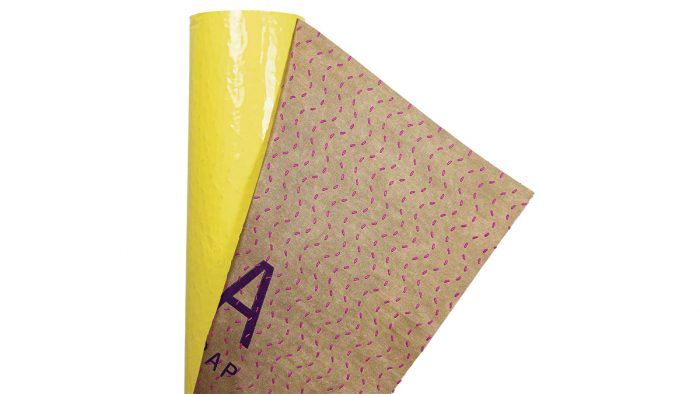 Installing mechanically fastened housewrap neatly is not one of my strengths, which is why I was thrilled to hear about Benjamin Obdyke's new self-adhered (SA) version of their popular HydroGap water-resistive barrier just before starting a recent siding job. I found HydroGap SA easy to apply despite working solo.
The nice thing is that the pressure-sensitive adhesive doesn't fully grab until you use a roller to activate it, which means it's easy to reposition a piece if you don't place it right where you want it on your first try. But what really made me happy was how it sits tight over every surface and around every corner, which not only looks tidy but also makes it easy to see what you're fastening to when it's time to install siding.
HydroGap SA is made of the same three-layer breathable polypropylene and has the same built-in 1-mm drainage spacers as the original HydroGap, and the breathable acrylic adhesive has a 12-perm rating and can handle UV exposure for up to four months. The 80-ft. rolls of HydroGap SA come in a compact 4-3/4-ft. width for easy handling. Look for them at your local building-supply store soon.
—Rob Wotzak, digital brand manager
From Fine Homebuilding #297
Previous:
Self-stick WRB
Next:
Tyvek Drainable Membrane