Tools & Materials
K3 Master System Jig Review
The Kreg K3 Master System represents a real advance in pocket-hole joinery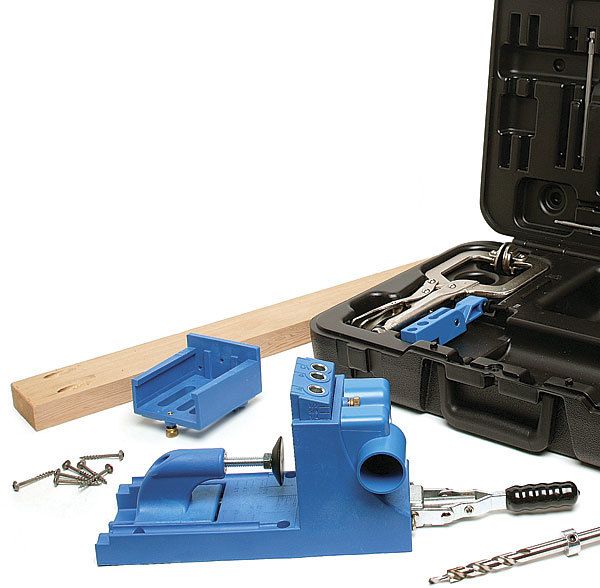 Until recently, I relied on two different jigs for pocket-hole joinery: one bench-mounted for my shop and the other in a tool bag with my cordless drill. But the new K3 combines both jigs in one unit.
Earlier Kreg jigs had the handle at the back of the benchtop base–difficult to reach when drilling out large case parts. The new K3 places the handle right in front for easy access. Plus, the action on the clamp is nothing short of buttery with little effort needed to keep workpieces firmly secured in the jig.
Adjustability comes standard. Depth-collar settings are molded onto the benchtop base so that you can fine-tune the drill bit without a ruler. I also like the adjustability of the upright drill guide because it can be raised or lowered easily in 1/8-in. increments to bore holes in stock from 1/2 in. thick to 1-1/2 in. thick.
When I'm heading to the job site, I detach the drill guide and couple it with the K3 portable base and the top-notch face clamp (included)–a compact but capable job-site kit. This glass-filled nylon jig also has a snap-on dust hood sized to accept a standard 1-1/4-in. vacuum hose.