Tools & Materials
Flex-C Trac Metal Track Review
This flexible steel track makes building curved walls, curved soffits, and arched doorways easier and less expensive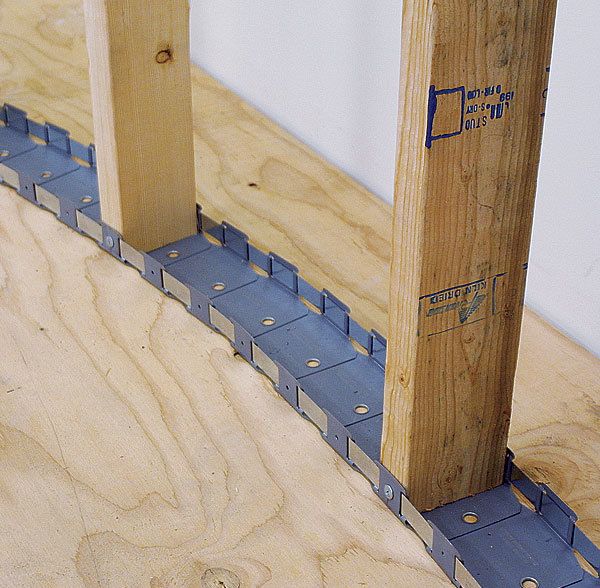 Curves are sexy, and sexy costs money–at least when it comes to home building. Curved walls, soffits and arched doorways all take longer and cost more to build than straight versions of the same thing. But the Flex-C Trac, a flexible metal track for either wood or metal studs, may change your mind about whether to throw a few curves into your next project.
In production since May 1998, Flex-C Trac comes in 2-1/2-in., 3-5/8-in. and 6-in. widths. The 3-5/8-in. wide version is sold in 10-ft. lengths, and it costs around $2.50 per lin. ft. The 3-5/8-in. track consists of 4-in. long sections of 20-ga. galvanized-steel track pivoting on 3-in. centers. A continuous steel strap loops the pieces together like a belt around a waist. According to the manufacturer, this simple patented design creates smooth, continuous curves down to a minimum radius of 7-1/2 in.
Flex-Ability Concepts says that round columns, S-curves and arches can be hand-shaped quickly. And once the strap is screwed to the pivoting sections with standard self-tapping screws, the track becomes rigid. After you have fastened the rigid track to the floor and the ceiling, you fill in with the framing.