Miter-Saw-Stand Worktop
A piece of plywood with bench-dog holes is clamped to a miter-saw stand for a useful work surface.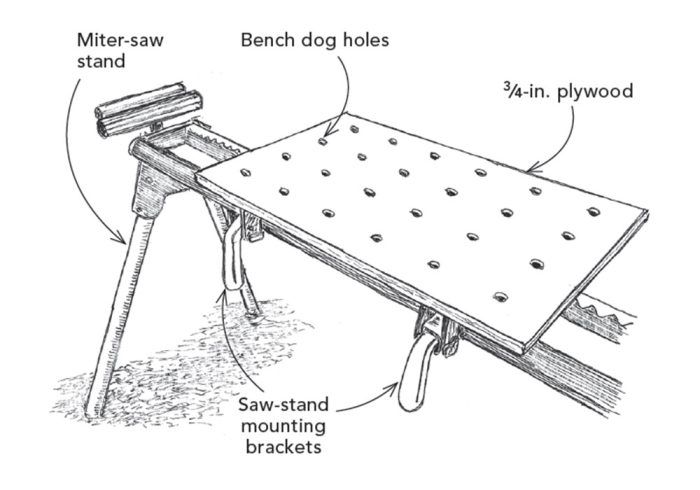 My miter-saw stand is pretty easy to haul to a location and set up. While I love the portability, it's not a very useful workstation. To make the rig more job-site friendly, I added a simple work surface by ordering a couple extra saw brackets and attaching them to a 16-in. by 24-in. piece of 3 ⁄ 4-in. UV-finished plywood. I also improved the functionality of the setup by drilling bench-dog holes in it for easy clamping. Instead of making just one this size, another option would be to make two smaller work surfaces, one for each side of the saw. Or you could make even larger tops to use as a handy workspace when the saw is not attached. One set of extra brackets for my saw stand cost me $42.
—Brian Campbell, Minneapolis
Edited and illustrated by Charles Miller.
From Fine Homebuilding #319
---
RELATED STORIES