How-To
Build This Sliding Truck-Bed Drawer to Get Easy Access to Your Tools
A few 2x4s, 2 sheets of plywood, and some small casters are all you need to maximize the usable space in your pickup bed.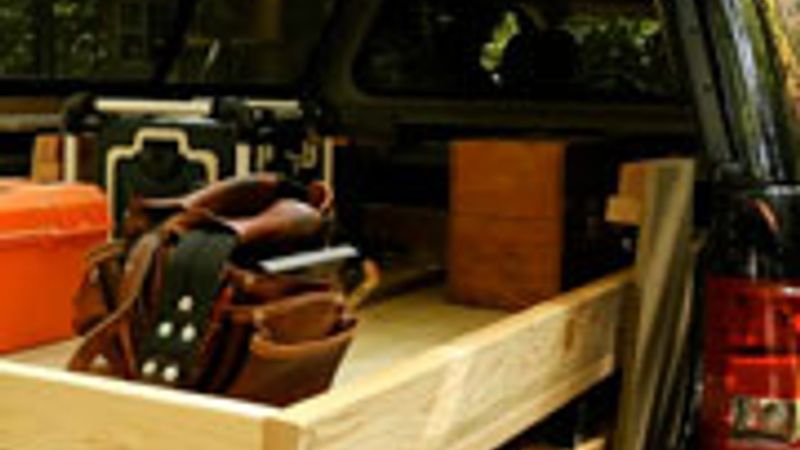 Build your own sliding truck-bed box with stuff you probably have lying around the shop
If you've got to get to the tools in the back of your truck, you could crawl in there on your hands and knees, but there's a better way.
Brad Moritz of Charlotte, North Carolina has figured out a way to make a sliding storage drawer that extend five feet beyond the tailgate of the truck. It's a two-piece system that consistes of a stationary base and a sliding toolbox.
The base is a sheet of plywood with two 2×4 rails, each topped with several upside-down casters. The base isn't bolted in to the truck, but you could bolt your own in if you were worried about it moving around.
The toolbox is also made of plywood and 2x4s, and it just glides on the casters on the base rails. The thing that keeps it from tipping as you pull it out is another pair of casters attached to the base by plywood arms that hook over the top of the moving box.
Slide the drawer back in and you've got access to an under-storage portion where there's room for ladders, levels, shovels, rakes, brooms, or painting poles.
Click here to see drawings and a detailed description of how Brad built this sliding toolbox.
Plus, see another great custom truck-bed drawer sytem designed and built by a FineHomebuilding.com reader.