Good Houses make Good Neighbors
Find the rhythm and scale of the street to make a new home fit in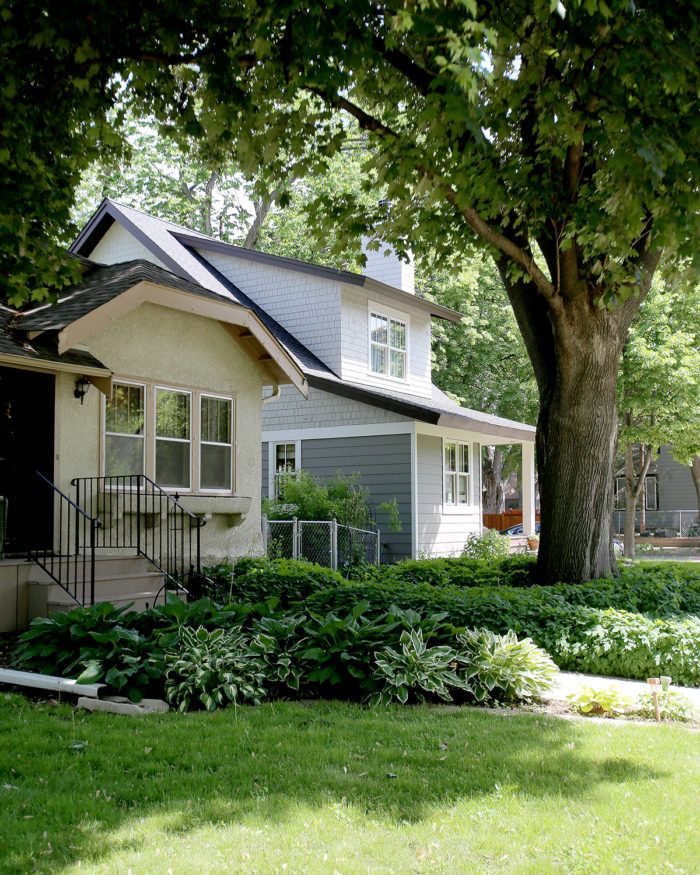 Earlier this week I visited Paul Hannan, a principal at Sala Architects in Minneapolis and photographed one of his recent projects, a small Craftsman bungalow. One angle of this story is about designing a new house for an existing neighborhood.
Paul explained that it's not as simple as making the home look like every other house on the street in style and detail. That approach alone can actually backfire
he said, and he showed me some examples where that was the case, usually because the size of the home was not in accord with the neighbors.
Instead, he described neighborhoods in terms of "rhythm and scale, like a piece of music." In Paul's opinion a modern home can fit into a historic neighborhood just as well as a traditional style, if done well.
I've encouraged Paul to write about this topic in a future issue of FHB. And this conversation inspired the photograph above.
While working on a shot of their inviting front porch, I chatted with one of the homeowners.
Jeff and Sarah's home has a private back deck, and so considered using this porch space to make their kitchen, dining, and living rooms bigger. Jeff said that they made the right decision, though. Having the public front porch has given them the opportunity to become intimate with their neighborhood and neighbors in an unexpected way.
I get it.
I took a break and sat on the porch for a few minutes during the afternoon and exchanged waves and smiles with a few folks who came by on their mid-day run, their bike ride to the market, or with a furry friend. Even as an out-of-town visitor with only a few minutes to pause, sitting there I felt embraced by and in tune with the quiet suburban community.
Paul said that he once had a house published in This Old House magazine and that the article was titled "The Good Neighbor," which would have been fitting here, as well. So, I borrowed the sentiment and stole an idea from Frost, too.