Tools & Materials
Stringing Stainless Steel
Feeney CableRail precut assemblies simplify planning and installation.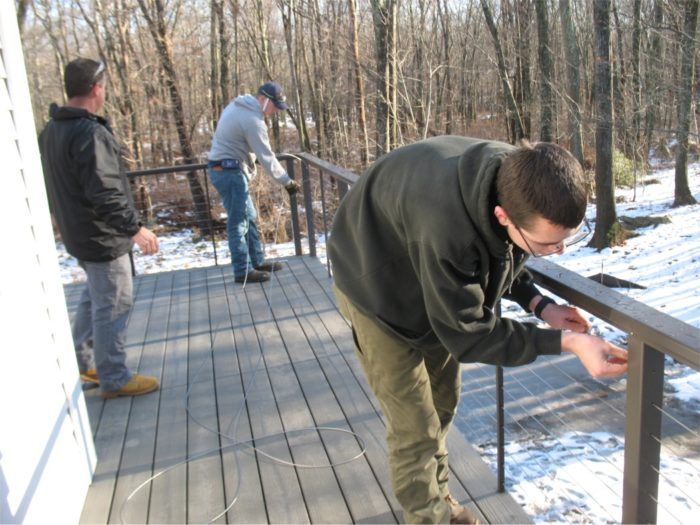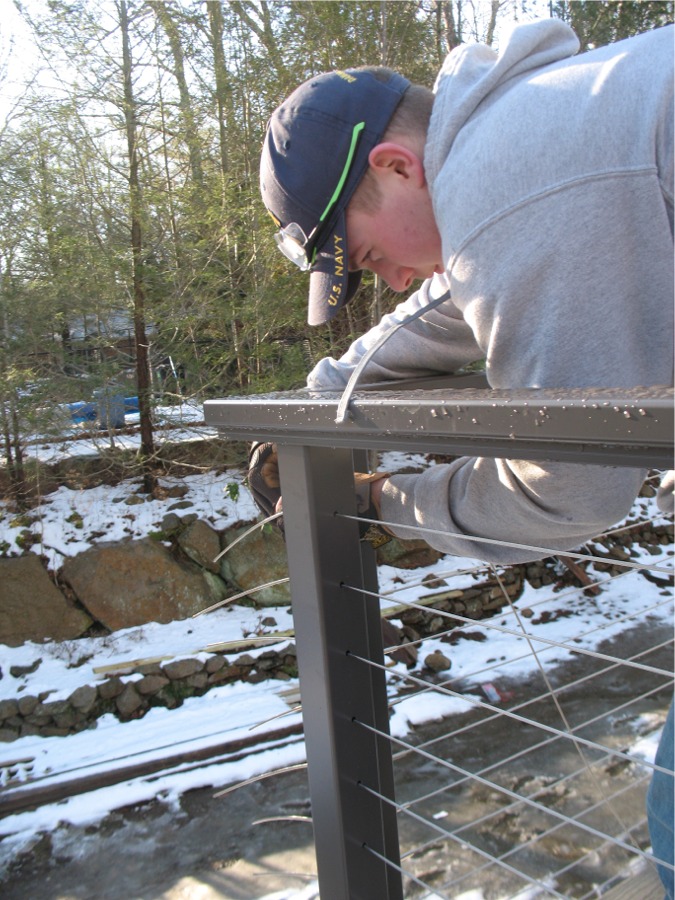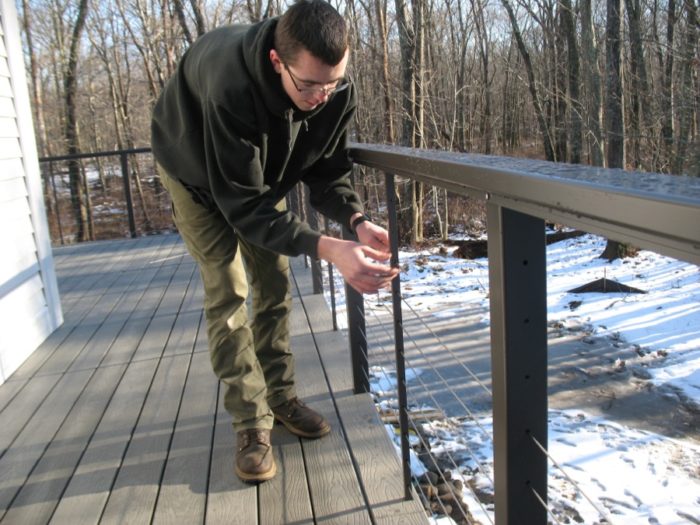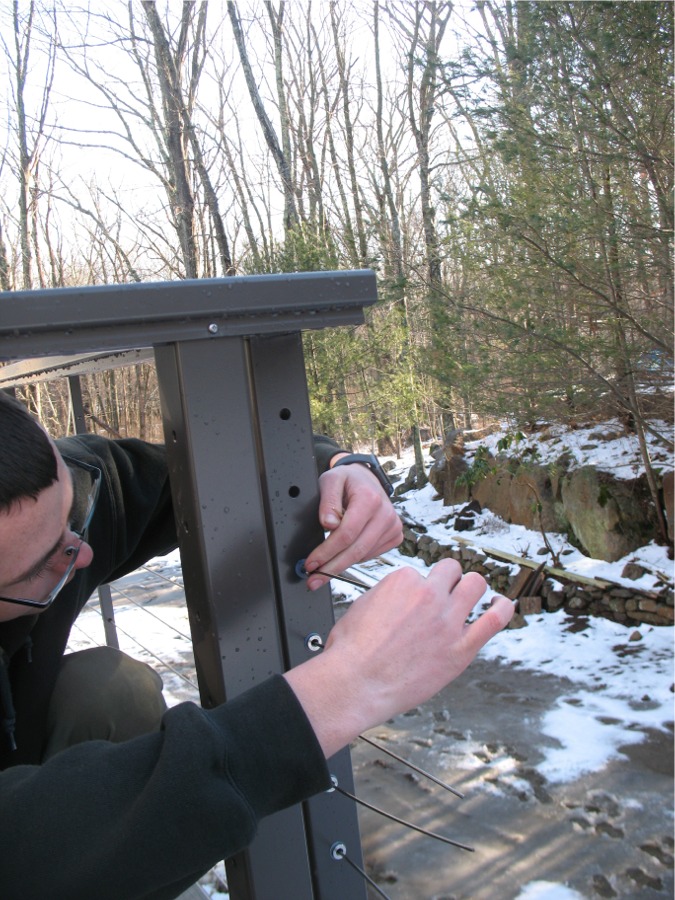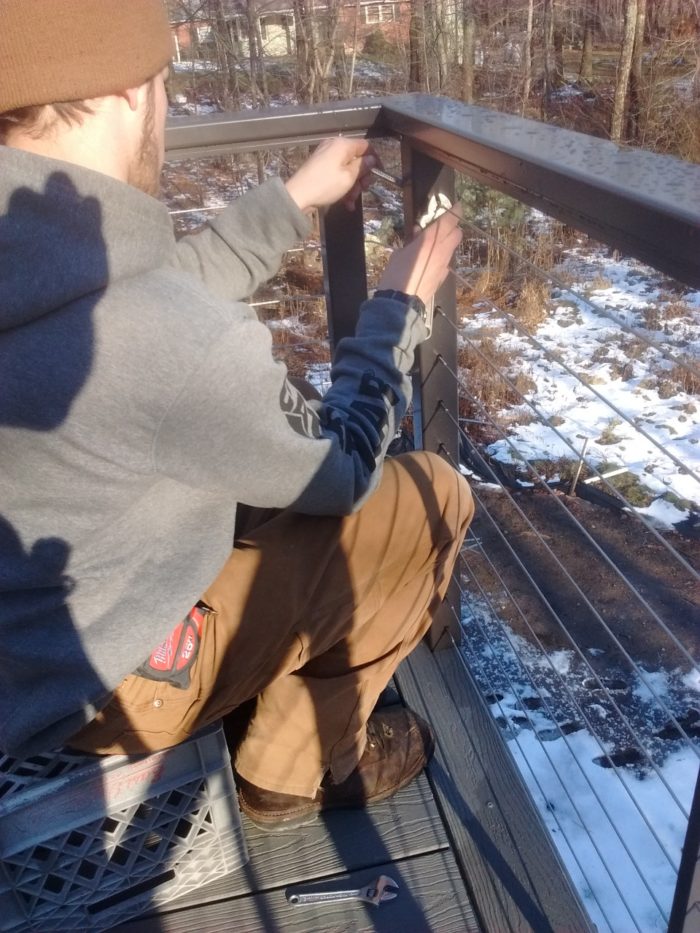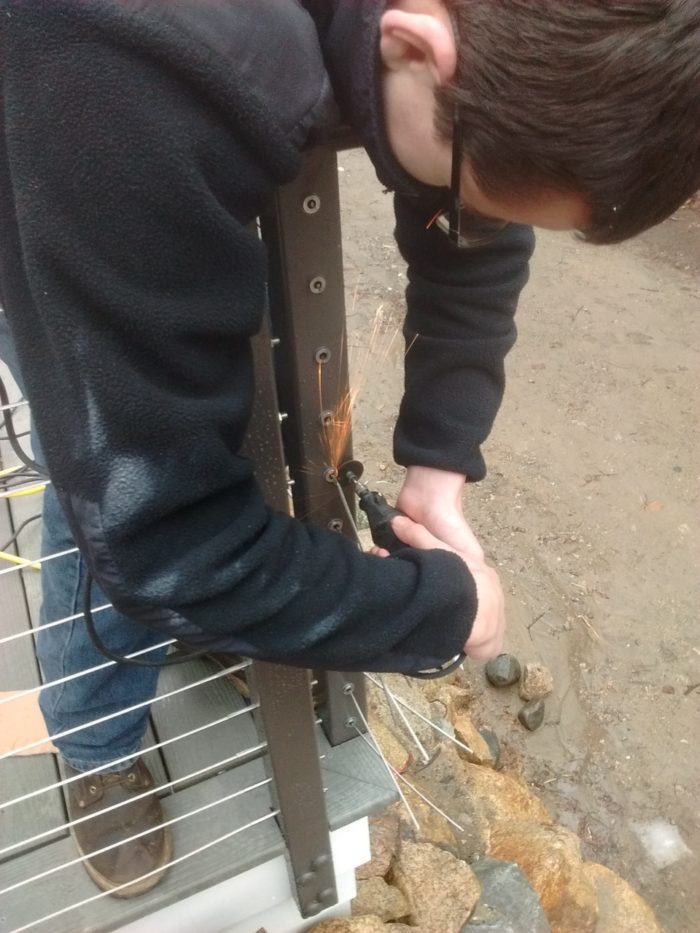 I installed a couple of stainless-steel cable systems on decks years ago using sailboat rigging fittings before deck-specific hardware was developed. We made do, but it was time consuming to rig a deck rail. So I budgeted three mornings for Derek, Ryan, and Nick to install Feeney's CableRail on the FHB House deck.
When I checked on them after 75 minutes, Nick and Ryan had most of the cables run and Derek was tightening the previous sections up. Within two hours they had all the cables strung, tightened, trimmed, and capped.
I haven't done a complete cost-analysis yet, but my gut tells me that stainless cable-guard infill is more economical than a composite baluster system when you factor in materials and labor.