Smart Problem Solving!
The best way to sleep in the closet.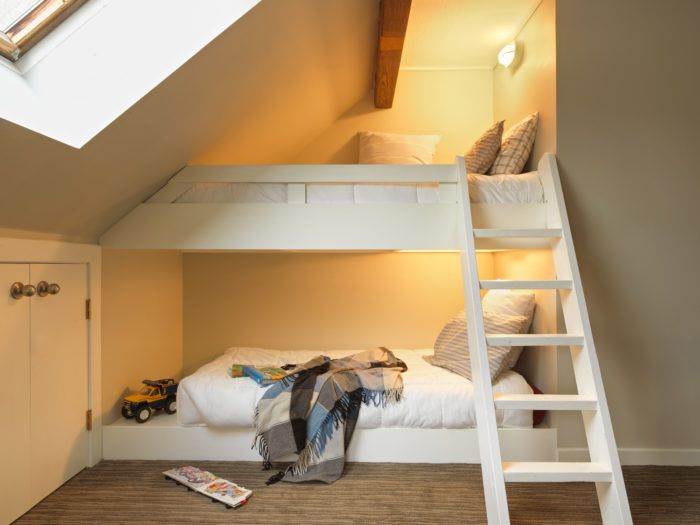 An unused oversized closet was taking up a lot of space in this kids' bedroom that held two twin beds. By removing the wall and closet to create built-in bunks, the room then could accommodate sleeping for four kids and plenty of extra space for playing. Both bunk beds have their own lights, switch and plug — how cool!
Design by Joanne Palmisano.