Episode 40: FHB House Materials, Shop Organization, Dust Collectors, and Miter Saw Stands
Plus, a debate on working in your shop vs working on site.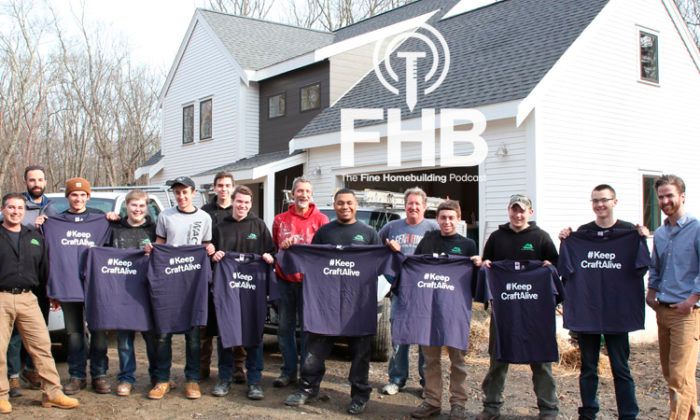 In an open discussion of the Fine Homebuilding FHB House demonstration project, the guys talked about sourcing building materials, sponsors who supply those materials, and our guiding purpose in trying new things — like No-Coat drywall tape for corners and Habito heavy-duty drywall. Podcast host and FHB editor Justin Fink, editorial director Rob Yagid, and design editor Brian Pontolilo also tackled windows with drywall returns, shop organization, dust collectors, and more.
The show is driven by our listeners, so please subscribe and rate us on iTunes or Google Play, and if you have any questions you would like us to dig into for a future show, shoot an email our way: [email protected]. Also, be sure to follow Justin Fink, Rob Yagid, and Fine Homebuilding on Instagram — and "like" the magazine on Facebook.
The Fine Homebuilding Podcast embodies Fine Homebuilding magazine's commitment to the preservation of craftsmanship and the advancement of home performance in residential construction. The show is an informal but vigorous conversation about the techniques and principles that allow listeners to master their design and building challenges.
Resources and links mentioned in this podcast:
Here's a photo showing corner taping at the FHB House demo house with the No-Coat tape mentioned in the podcast.