Why I Build: Tyler Grace, Remodeling Contractor
The motivations of this finish carpenter and kitchen and bath remodeler hit close to home.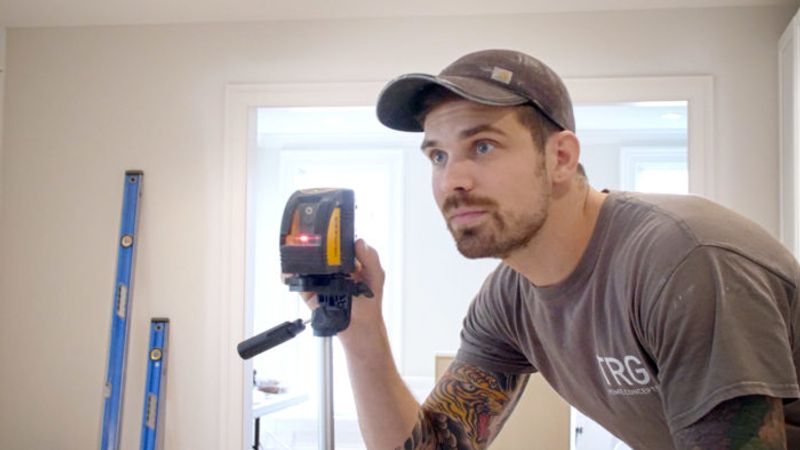 Carpentry is constant. Building assemblies, processes, techniques, and tactics have been passed down from tradesperson to tradesperson and are largely intact despite innovations in tool technology and trends in home building. The cope, the miter, and the scribe, for instance, are skills as mandatory today as they were a hundred years ago. But within the practical day-to-day grit and dust of carpentry lies the motivations of the carpenter, and those too have largely gone unchanged. For those committed to the craft, there is a passion to do the best work possible. There is honor in doing a job well done. And at the end of the day there are family and friends who make the day's work, steeped in its own challenges and rewards, all the more meaningful. It is a recipe that is as simple and as powerful as it has ever been.
In this sense, Tyler Grace, of TRG Home Concepts in Medford, New Jersey, is a carpenter through and through. Tyler is a finish carpenter with an emphasis on executing high-end kitchens and bathrooms. It's in these spaces that he finds his skills challenged the most; they are where he can pour his energies into as many of the project details as possible, and where his customers can have their dream spaces realized.
In this episode of Why I Build, we drop in on Tyler's latest kitchen remodel and sit down to talk to him about his work and the influences that drive his commitment to building.
Tyler Grace is a Fine Homebuilding Brand Ambassador and contributor. To see more of Tyler's work, and to learn more about his techniques, click the links below:
Fine Homebuilding has long supported those who share a commitment for quality building and craftsmanship. Continuing in that tradition, our Why I Build series tells the stories of men and women who have sought out careers in the building trades. Follow along as we celebrate the spirit of building, and be sure to share your story for a chance to be featured in an episode of your own.