An Exceptional Double Gabled House in Maine
Whiter shade of pale: symmetry of fenestration and lofty gables made this historic house special.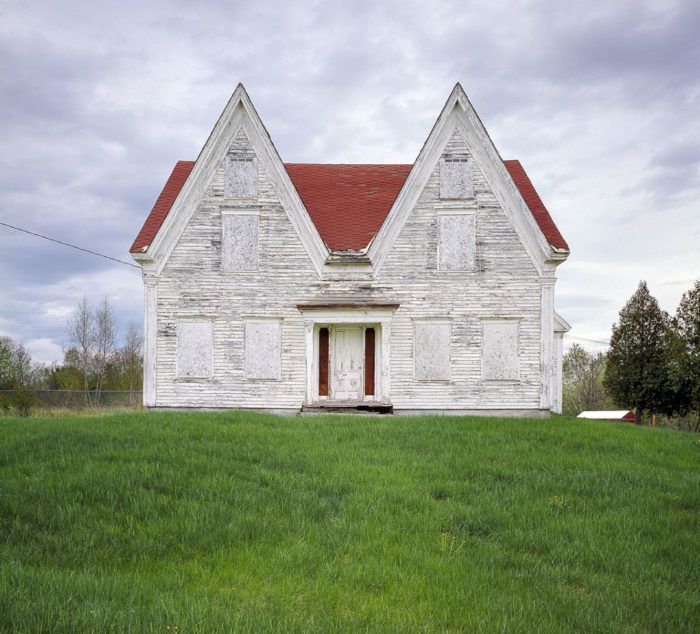 I came across this exceptional double gabled house in North Jay, Maine, several years back, and it stopped me in my tracks. The fact that it was abandoned added gravitas and mystery to its pale, austere beauty. I'm guessing that it was built in the mid- to late-1800s, but there was no way to confirm this. The symmetry of fenestration, the lofty height of the gables, and its lack of ornamentation was so appropriate and balanced that I consider this house to be one of my all time favorites. White boards covered the windows, hiding the view to the inside. The red roof shingles, laid in a fish scale pattern, added the only contrast and color to its ghostly beauty. The next time I had the opportunity to pass by the house a couple of years later, it was gone, adding to the mystery, making me thankful I shot it when I had the chance. I included this house in my book on abandoned architecture entitled RUIN, Photographs of a Vanishing America.