Paint It … White!
Even in a closet, brightness and light is what you want in a design setting. To make a dim interior space really seem airier, keep in mind that white is the new black.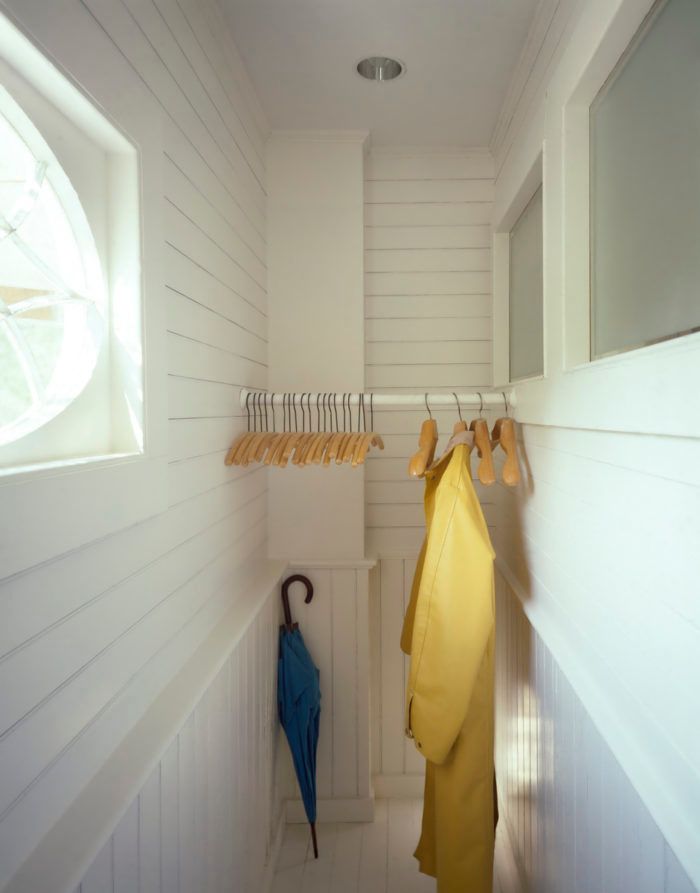 In 1966 The Rolling Stones recorded their famous song, Paint it Black. While it was an interesting and insightful look into the darkness within, it wasn't really a song with good design or decor in mind. In fact, brightness and light is generally much more desirable in most design settings. This simple closet in a house I photographed in Connecticut is a good example. What could have been a dark and bland space was turned into a cheerful and light-filled room, primarily by painting all the surfaces with a glossy white paint. Windows were also added on the right side, which were then sandblasted so the contents of the closet could not be seen from the outer room. All in all, a nice and inexpensive addition to a renovated house. Paint it white!
For more information on internal windows, check out this recent story: A Divided-Light Farmhouse-Style Interior Window.